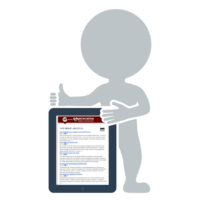 You want to visit Adaptistration every day but don't have the time. As a result, you end up missing out on some of the best orchestra business news and online discussions available.
Wouldn't it be nice if you could receive a summary of the week's articles and comments in your email once a week?
Good news! That weekly summary exists and you can have it sent directly to your e-mail every Friday.