On 10/3/15, I had the pleasure to return as a guest on Doing What Works with Maureen Anderson, a weekly radio talk show that originates from WZFG AM 1100 and runs on Sundays from 10 to midnight Central on the Radio America network, to talk about the unique unionized environment within the orchestra field.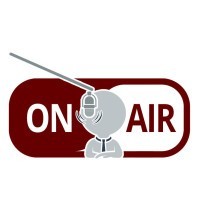 If you've ever been interested in a solid overview of how that structure has evolved, how unionized musicians interact with their employer, dispute resolution, the challenges related to intra-musician interactions and the duty of fair representation, and some of the more conflict driven trends since the economic downturn, this is the program for you.
We've examined all of these issues in one way or another dozens of times over the years but there's never been a concise, single resource to help bring everything together. Maureen did a wonderful job walking through each step in the conversation and even though we had the rare luxury of just over 40 minutes, time flew by and I'm sure you'll have a similar experience.
I'm very happy to say that the entire conversation remained above lowest common denominator ideologue driven conversations that tend to accompany union related topics and by the end, it should help you look at your local orchestra and related stakeholders from a new perspective.
You can listen to a streaming copy of the program through the end of the month at the show's website (and check out some of the other programs currently available) or listen via the player below.
Doing What Works with Maureen Anderson
How do you resolve a labor dispute?
October 3, 2015
Would you be surprised to learn orchestra jobs are union jobs? I was. Drew McManus, an orchestra consultant from Chicago, takes us up on stage and behind the music stands to describe what it's really like to be a paid musician. Did you know, for example, it wasn't unheard of back in the day a musician could get fired for sneezing? And how do you sit next to the same colleague, who happens to annoy you very much, for years — without your performance suffering or the audience noticing? It's a fascinating study in management and dispute resolution with larger implications for all of life.