Today is your last opportunity to register for tomorrow's Click. Click. Done: Developing Your Google Analytics Skills webinar hosted free of charge, courtesy of the Ohio Arts Council.
The webinar takes place Thursday, May 25, 2017 from 12:30pm CT – 1:30pm CT when you can join me and Ceci Dadisman as we cover the nuts and bolts of metrics to help you better understand the reporting tools inside Google Analytics.
All attendees will receive step-by-step guides for creating custom reports, copies of all presentation materials, and the chance to implement skills in real time. All skill levels welcome!
I just wrapped up putting together the special companion microsite that will provide participants a wealth of additional insight and resources on how to make metrics driven improvements to your website. Participants will receive the URL and have unlimited access through the end of the summer.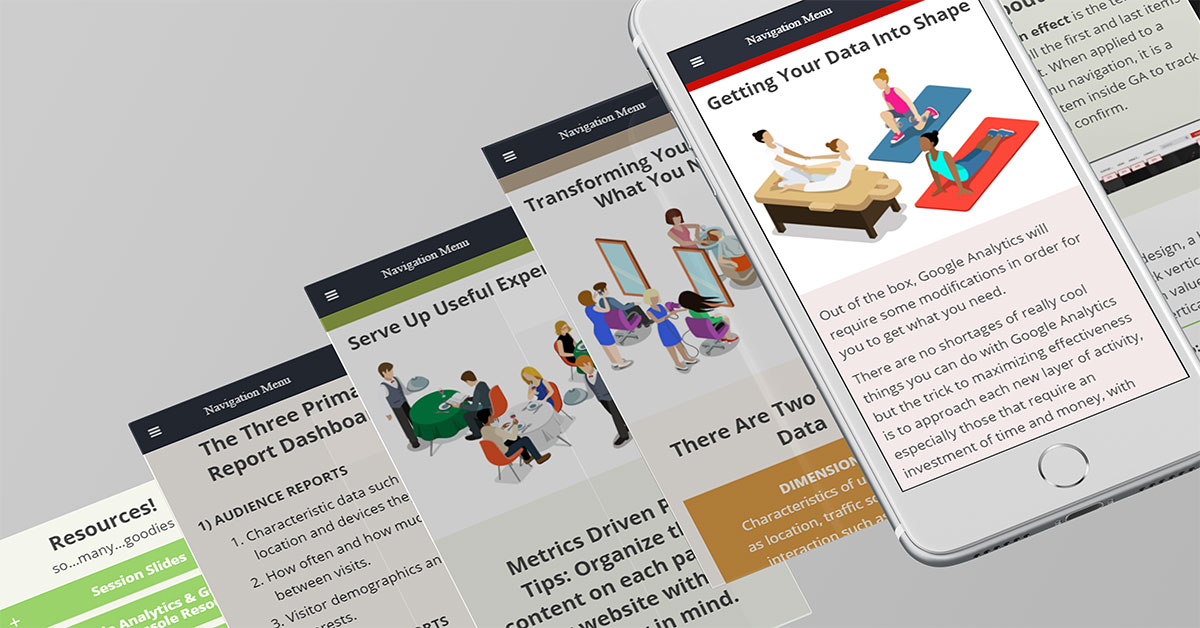 Ceci and I have been presenting several versions of the seminar for several years now and it is always a huge hit with attendees. And since the source content is always changing, it's rare to see much overlap in details from one presentation to the next.
If you've been on the fence about carving out an hour of time, it's time to make that call.
Register Online Now