Hi. I'M DREW MCMANUS, THE ORCHESTRA INSIDER.
I work as an arts consultant in Chicago, IL. I'm the author of this blog.
There has never been a better time to be in the orchestra business. Really.
OVERVIEW
I hear that every time you show up to work with an orchestra, people get fired.
Those were the first words out of an executive's mouth after her board chair introduced us. That executive is now a dear colleague and friend but the day that consulting contract began with her orchestra, she was convinced I was a hatchet-man brought in by the board to clean house.
I understand where the trepidation comes from as a great deal of my consulting work for arts organizations involves due diligence, separating fact from fiction, interpreting spin, as well as performance review and oversight. So yes, sometimes that work results in one or two individuals "aggressively embracing career change" but far more often than not, it reinforces and clarifies exactly what works and why.
In short, it doesn't matter if you know where all the bodies are buried if you can't keep your own clients out of the ground, and I'm fortunate enough to say that for 20 years, I've done exactly that for groups of all budget size from Qatar to Kathmandu.
For fun, I write a daily blog about the orchestra business, provide a platform for arts insiders to speak their mind, keep track of what people in this business get paid, help write a satirical cartoon about orchestra life, hack the arts, and love a good coffee drink.
MEDIA REPUTATION
If you are a journalist and would like to get in touch, please feel free to call my Chicago office direct at 312-465-2895 or send an email. If you have any deadlines, please indicate that in your message and I will do everything possible to get back to you in advance of those requirements.
Newspapers & Online Outlets
New York Times
Wall Street Journal
Chicago Tribune
Cleveland Plain Dealer
Crain's New York Business
Crain's Chicago Business
Atlanta Journal-Constitution
Dallas Daily News
Dallas Morning News
Baltimore Sun
Pittsburgh Post-Gazette
Detroit Free Press
Vulture.com
Slippedisc.com
Cincinnati Enquirer
Houston Chronicle
New Jersey Star-Ledger
Washington Post
Minneapolis/St. Paul Star-Tribune
Indianapolis Business Journal
Indianapolis Star
St. Louis Post Dispatch
Salt Lake Tribune
Kansas City Star
Ohio Beacon Journal
Syracuse Post Standard
Springfield Business Journal
Louisville Courier-Journal
Omaha World-Herald
San Jose Mercury-News
St. Petersburg Times
Ft. Wayne Journal Gazette
Nashville City Paper
Traverse City Record Eagle
The Guardian Unlimited (UK)
The Evening Standard (UK)
Melbourne Age (AU)
The Scotsman (UK)
Magazines
Baltimore Style
Crosscut Seattle
Richmond Style
Broadcast Appearances
WQXR – Conducting Business
WNYC – Soundcheck
NPR – All Things Considered
NPR – Weekend Edition
MPR – Morning Edition
CBC One – Definitely Not The Opera
WTOP – D.C. all-news radio
WDET – Detroit
WWFM: A Tempo with Rachel Katz
WGTK – The Joe Elliot Show
WHFR – Detroit
KUVE – Austin Radio
KBAQ – Arizona radio
WFPL – Louisville public radio
Michigan Radio – NPR affiliates
WTVH – Syracuse CBS affiliate
WWNO – New Orleans Radio
WWLTV – New Orleans CBS Affiliate
WBUR – Boston Radio
Inside Indiana Business – TV & Radio
WZFG AM 1100 – Doing What Works with Maureen Anderson
SoundNotion.TV
The Audience Development Podcast
Trade Journals
International Musician
American Symphony Orchestra League
International Arts Manager
Musical America
The Chronicle of Philanthropy
The Strad
Association of California Symphony Orchestras
National Association of Music Education (MENC)
Strings Magazine
San Francisco Classical Voice
American Viola Society
International Bassists Society
International Ticketing Association
University of Oregon School of Journalism and Communication
World Clarinet Alliance
International Tuba Euphonium Association
The Oberlin Review
Wisconsin Arts Board
Music Council of Australia
Conferences Presentations and Academic Lectures
2019 Arts Alliance Illinois' ARTS MOVE POLICY (AMP): Arts + Technology webinar: Preparing for the Post-Net Neutrality Era
2019 Americans for the Arts and Pennsylvania Council on the Arts: Workshop on Website User Experience
2019 Nonprofit Technology Conference: Culture Change; making effective data driven decisions
2019 Nonprofit Technology Conference: Click. Click. Done. Must-Have Google Analytics Settings
2019 Southeastern Theatre Conference: Pre-Conference Workshop on creating a data-driven culture
2019 Americans for the Arts: Taking On Google Analytics webinar
2018 National Arts Marketing Project Conference: Everything Tech Providers Wished You Knew About Writing A RFP (plus the stuff they want to keep secret) panel
2018 Annual Association of Arts Administration Educators Conference: Red Pill/Blue Pill: Effective Data Driven Decision Making panel
2018 Nonprofit Technology Conference: Everything Tech Providers Wished You Knew About Writing A RFP (plus the stuff they want to keep secret) panel
2017 Association of Arts Administration Educators; Click. Click. Done. Webinar
2016 Arts Midwest Conference; Click.Click.Done. Developing Your Google Analytics Skills
2016 Institute of Outdoor Theatre; panel moderator for Click. Click. Done. Developing Your Google Analytics Skills panel.
2015 National Arts Marketing Project; panel moderator for Click. Click. Done. Developing Your Google Analytics Skills panel.
2014 Opera America Building Opera Audiences Grants Panelist
2013 National Arts Marketing Project; featured panelist on "Winning Websites" panel.
2013 Conductors Guild Conference; mentor
2013 Organization of Canadian Symphony Musicians Keynote Speaker
2012 Conductors Guild Conference; featured panelist on "What Executive Directors Are Looking For In A Music Director" panel.
2011 National Arts Marketing Project; featured panelist on "Your Website Is Ugly" panel.
TEDx Michigan Ave 2011; an independently organized TED event that will focus on how to strengthen and evolve the arts industry: the future of labor relations in the arts.
Arizona State University Post-Graduate Orchestral Conducting Seminar 2007: Guest Lecturer
Chamber Music America 2006 National Conference: Featured Presenter
Chamber Music America 2006 National Conference: Featured Presenter
Eastman School of Music 2004,2005: Guest Lecturer
International Conference of Symphony Orchestra Musicians 2005 & 2007 National Conferences: Featured Presenter
National Performing Arts Conference, 2008: Featured Panelist
Northwestern University School of Music 2007 Guest Lecturer
University of Wisconsin-Madison's Bolz Center for Arts Administration 2006: Guest Lecturer
INTERNATIONAL EXPERIENCE
Nepal
In December, 2010 Mr. McManus traveled to Kathmandu, Nepal along with a team of experts to inaugurate the HEARTbeats Foundation's program designed to use music in a therapeutic way to help children affected by poverty and conflict. The 8,000 mile journey not only debuted the service programs provided by the HEARTbeats Foundation,but it included an additional trip to Baglung, Nepal to work with world renowned Cellist, Lynn Harrell and his Artist Ambassador work with the Save The Children Foundation. You can read more about the program along with Mr. McManus' contributions to the official trip blog.
Qatar
In the summer of 2008, Mr. McManus traveled to Doha, Qatar to serve as the lead consultant in developing a comprehensive organizational and operational model for a $60 million orchestra and music academy project.
The Qatar Foundation for Education, Science and Community Development is a private, chartered, nonprofit organization, founded in 1995 by His Highness Sheikh Hamad Bin Khalifa Al-Thani, Emir of Qatar. Selected from a wide range of international firms in a competitive bidding process, Mr. McManus organized and managed a team of existing Foundation personnel to review the proposed mission goals for the Western and Arabic ensembles as well as the academy. The initial work consisted of more than 30 individual interviews and reviewing extensive amounts of existing documentation. After becoming fully versed in the Qataris needs,program goals, and the cultural working environment, a final program was completed drawing from international best practices that best suited the challenges facing the program while also creating many new systems of operation that satisfied unique Qatari needs.
The project concluded with a four day long Governing Board retreat where Mr. McManus enlightened members about the variety of governance models across all countries which support a culture of professional Western European orchestras. Afterward, Mr. McManus took the members though their new operational bylaws and the music program's new strategic plan. After a period of positive discussion, the Governing Board unanimously adopted 100 percent of recommendations contained in the final report.
Venezuela
In 2005, Mr. McManus was among the first U.S. cultural administrators and journalists to spend more than a full week in Caracas, Venezuela as an official guest of the government to study the Fundacion del Estado para el Sistema Nacional de las Orquestras Juveniles e Infantiles, commonly referred to as "El Sistema," which resulted in the first detailed series of articles in the U.S. highlighting the program and its accomplishments.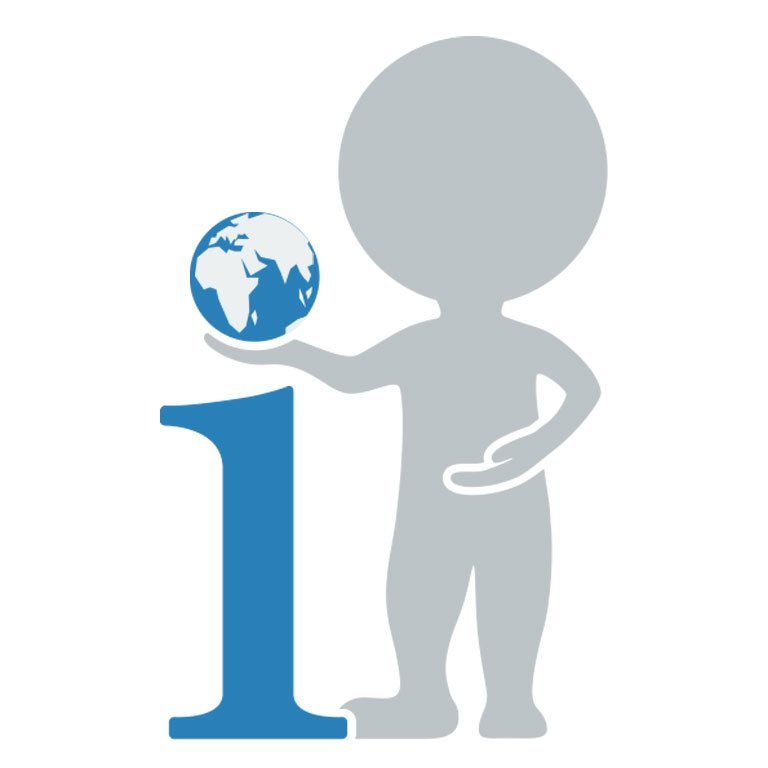 COMMITMENT
In 2011, Mr. McManus launched Arts Admin Jobs, a jobs board highlighting administrative openings in orchestra, opera, and chamber organizations in North America.  A truly philanthropic effort, the site is entirely free; organizations can post openings and job seekers can search and apply online all without any membership or usage fees. Visit the jobs board at https://artsadminjobs.com.
Hours after Hurricane Katrina devastated the Gulf Coast Region; Mr. McManus established an extensive relief effort at Adaptistration to aid displaced musicians. Over 300 offers providing shelter, direct aid, and work opportunities from across the country resulted in more than 60 musicians and managers finding temporary or long term solutions until they could return to their homes. Relief efforts were featured in a Sunday edition of the New York Times and served as the subject of a special American Symphony Orchestra League emergency bulletin.
Each year, Mr. McManus provides a fixed number of reduced fee and pro bono consulting projects from small budget arts organizations. As of 2010, more than 1,200 pro bono hours and 2,000 reduced rate service hours have been contributed.
Mr. McManus regularly offers his resources and talents to service organizations and academic institutions interested in taking advantage of increasing event exposure through new media platforms. In 2010, he donated and managed Enlarging The Circle, the official blog for the American Orchestras Summit co-Hosted by University Musical Society, the University of Michigan School of Music, Theatre & Dance, Ann Arbor Symphony Orchestra, and Arts Enterprise @ UM with support from the Interdisciplinary Committee on Organizational Studies (UM Ross School of Business).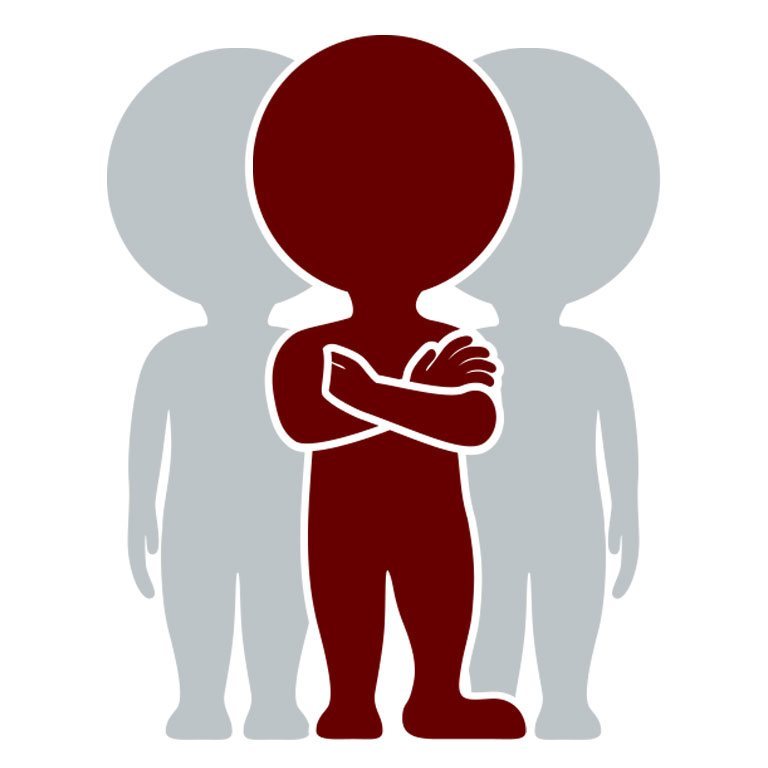 LEADERSHIP
Board Leadership
As the founder and president of the Gynecologic Cancer Fund, he has a singular understanding of governance issues and six-figure development experience as an executive board officer. His charity has returned over 85% of gross proceeds to its beneficiaries since its establishment in 1998; the highest return of any 501(c)3 in the state of Maryland. His previous board positions include Secretary/Treasurer of the HEARTbeats Foundation, a 501(c)3 charitable organization which strives to help children in need harness the power of music to better cope with, and recover from, the extreme challenges of poverty and conflict along with serving as a director for Baroque Band, Chicago's premier period instrument ensemble.
Mentoring
In 2012 and 2013, Mr. McManus served as a mentor for Pentacle's Help Desk® program which supports the professional infrastructure of dance companies and independent choreographers; and works with participants to develop a strong sense of community and empowerment. Participants are paired with a mentor based on an application process that includes submission of written materials and meetings with Pentacle staff. Each participant works with a mentor to articulate the goals of the organization, determine strategies for attaining the goals and guidance in areas of infrastructure support.
Executive Competence
Mr. McManus is a conservatory trained musician from the Peabody Institute in Baltimore, MD. He holds degrees in tuba performance as well as regular work on the piano, arranging, and conducting. In the fall of 2010, Mr. McManus started serving as Managing Director of the HEARTbeats Foundation, a 501(c)3 charitable organization which strives to help children in need harness the power of music to better cope with, and recover from, the extreme challenges of poverty and conflict. Mr. McManus donates his administrative services in order to help advance the foundation's cause. From January, 2006 through January, 2007 he served as Senior Editor for Eastman School of Music's Polyphonic.org project where his responsibilities included securing and creating original content for the website, developing and implementing the editorial strategy of the website, designing and implementing special website features as well as creating and moderating the ground breaking "Virtual Discussion Panel" format. As an administrator Mr. McManus founded and served as the Executive Director for the Baltimore Virtuosi, Baltimore's premier chamber orchestra, from 1998-2003. Since its inception he managed the organization to consistently operate in the black while never reducing its artistic budget. By approaching the business of orchestra management with flexible, revolutionary techniques that benefit all stakeholders, he has been able to "do more with less".
PROFESSIONAL SERVICES
You can find additional details about Mr. McManus' consulting services at orchestraconsulting.com where you'll find an extended biography, philosophy on the business, and what he has to offer as an orchestra consultant and as a lecturer.
In the fall of 2010 Mr. McManus launched the Venture Platform. Designed especially for arts organizations and artists, Venture offers the best managed website development solution available. Venture creates designs that not only look great on any device but also provides the stability, support, and ease of use you deserve.
In 2018, he released the Venture Event Manager plugin for WordPress, the most robust, optimized event management platform for WordPress, available in both free and Pro versions.
Mr. McManus currently resides in Chicago, IL where he and his wife, Chattanooga Symphony & Opera concertmaster, Holly Mulcahy live in the Streeterville neighborhood.