The Louisville Orchestra has seen a bad year. They nearly filled for chapter 7 bankruptcy, but were saved during the 11th hour by a $465,000 pledge by the Home Builders Association of Louisville, contract concessions by the musicians, and fundraising efforts by the board. Since then, orchestra leadership has abandoned ship. Management is currently without an Executive Director, a Director of Development, a Director of Marketing & Public Relations, a Public Relations Manager, an Operations Manager, as well as several staff positions in the development, marketing and education departments.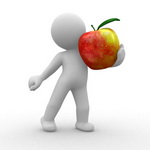 According to Michael Beattie, Louisville Orchestra Chief Operating Officer, the board has announced an interim Executive Director and hired an executive recruiting firm to locate candidates to fill the position permanently. Here, we will see if the board will have the courage to hire an executive leader capable of restructuring the orchestra to operate more efficiently while maintaining artistic output.
This is an ideal situation to change the face of the way an orchestra does business. If the board selects a candidate with 'traditional' cultural leadership all we'll see is more of the same. They'll scrape by for now and maybe in five years the musicians will regain their concessions and the orchestra will return to its 2002 position. If they bring in someone from outside the understanding of how an orchestra works, there will be a prolonged 'learning curve' with essentially the same end result.
What would be wonderful to see is someone with a 'ready to go' plan of action that is outside mainstream orchestra management methods. An individual with entrepreneurial experience, a real 'builder' who has done it from the ground up. Will they find this individual using an executive recruiting firm? Odds are, probably not.
Necessity is the mother of invention and the Louisville Orchestra is certainly an orchestra in need.