It's been a few months since the Los Angeles Philharmonic performed selections from the soundtrack for the video game Final Fantasy.  And since that time there's been some interesting discussion about the outreach true potential of video game music.
Since that time I've directed a considerable amount of thinking toward this topic and I've come to the conclusion that video game music has a tremendous amount of potential, not just at helping to bring in a new audience but also toward bringing together a number of different but very connected factions of the extended classical music family.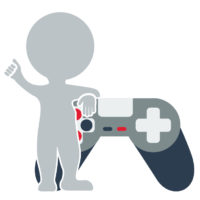 In order to come to those conclusions I talked with three prominent video game composers: Ron Jones, Inon Zur, and Jack Wall.
Each of these composers had very strong feelings about their industry as well as the traditional classical music field.  They were all very personable and had a unique perspective toward the potential of video game music being programmed for orchestra concerts.  They also had very frank ideas about some of the problems plaguing classical music and its decline from the cultural consciousness.
"But It's Just Video Game Music"
All of the composers mentioned having run into this mentality at some point or another in their careers.  In orchestra culture, pop concerts have always taken a back seat with regard to artistic quality when compared to the standard orchestral repertoire.  And many traditional orchestra patrons and even some musicians see video game music another notch down from there.
"We're not considered serious" said Ron.  "But I write music to reach people.  Musical value is what makes outreach and children's educational programming enjoyable.  If the music isn't any good to begin with then it doesn't have much value."
Inon agreed saying, "I'm proud of what I'm doing and I would ask musicians to take my music at face value.  He continued by saying, "Good music is good music regardless of what medium I compose for.  I always remember that I write music to transfer an idea first and foremost.  As a composer, I have a responsibility to produce music that is worthwhile."
Jack had another point of view saying, "I could care less what people think of my music, and I write it for what I want and for the needs of the video games.  If what I write isn't any good, then people wouldn't be playing the games."
All three of the composers acknowledge a sort of incorporated bias against commercial composers, let alone video game music composers, among classical music purists.  But they also know that the technological limitations that once restricted video game music to blips and bleeps no longer exist.  They have as much freedom to score their music however they wish and to match the requirements of the game.
And it's this same technology that now provides them a significantly greater amount of freedom to compose in a variety of different styles.
"I write a good deal of my music scored for a traditional orchestra, but with a much heavier percussion section" said Ron.
Inon said, "Sometimes I write in 12 tone and sometimes in more traditional styles.  But I always write in a style that is based on the need of the games.  My music can be dictated by the look, era, feel, emotion, and setting of a particular video game."
Inon also tied what he composes into his earlier point of transferring an idea to listeners, "I've written music that requires a Middle Eastern theme, so I get to score for some unique instruments indicative to those cultures."
Becoming Relevant Via Reverse Engineering
Inon observed that game developers are beginning to understand the benefits of traditional classical music to help them deliver an idea behind a game.
He said, "The longer I write for video game music, the more I've noticed that the 20 something developers are coming to me and asking for something that sounds like 'The Rite of Spring' or 'Prokofiev' style.  That tells me those people are beginning to have an understanding of how important classical music is."
Ron noticed the same trends and sees more and more video game composers entering the field that have a wider classical background. "There are game composers out there that are completely untrained musicians and have no experience with even listening to classical music.  But the industry is maturing so quickly that in five years I think nearly all of the composers will at least have some sort of substantial connection to classical music."
Jack considers himself "untrained" in the traditional sense.  He didn't attend a conventional music school, but he has received private training and he talked about how much classical music has an impact on his life.  "I listen to classical music almost every day.  Composers like Chopin and Tchaikovsky are my favorites and they influence my work a great deal."
He continued saying, "Classical music guys used to intimidate me, but after I studied conducting with Brad Keimich, I started to bridge that gap.  Now I'm just as confident around classical guys as I am in the mainstream video game music world."
And it's this reverse connection that the mainstream classical music world should take note of.  If classical music can reach people that don't consider themselves traditional classical music enthusiasts, then why shouldn't video game music written in a classical vein cause an interest among the multitude of potential patrons currently playing video games?
I've often written that orchestras don't need anything more to sell classical music than classical music.  The problem has been finding a way to keep music on the minds of the population.
Ron said, "The world redefines itself about every 18 months and the classical music industry needs to adjust itself accordingly.  Right now classical music is a dearth, but the more people keep asking questions and talking about it at this level then it will naturally change itself in time."
Starting Small
The concert of Final Fantasy music in L.A. was one of the first steps.  As a single concert it was a huge success, but what about as a much larger idea?  Can performing video game music more regularly be a successful outreach and education tool?
Jack thinks so.  He's sure enough with this fact that he's putting together a live program called "Video Games Live" that features the music from video games being performed by orchestras.  The show will be directed toward a non traditional classical music pop audience.
"Right now we're just looking at the short term and we're working hard to get the show up and running by January, 2005" said Jack.  "We're starting off by hiring individual players to form an orchestra in each town we take the show to, but after this initial year we would like to have the show as part of an established orchestra's regular concert season."
Jack went on to say that this is serious business, "We had to secure a new Video Game Agreement between the RMA, the AFM, and the video game industry, and that new contract allows us to put a show like this together."
And this all has tremendous potential to reach a whole new demographic between the ages of 13-35 who currently don't have any experience with attending classical music concerts.
The next critical step would be making the connection between video game music and the standard repertoire orchestras perform.  And that's not as difficult as it may seem.  After all, the two types of music aren't all that far apart.
Once these people begin to make a connection, then the walls between traditional and commercial music, composers, and musicians will begin to disappear.