Last January I wrote an article that examined two unique programs at Toronto and Nashville designed to develop an audience base from the currently underrepresented below 30 demographic.  At that time, the numbers from the 02-03 season showed that the Toronto program had been very successful and the Nashville program was building momentum.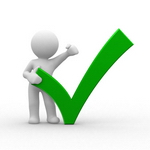 It's been a year since then and I was wondering how well the programs did for the 03-04 season.  I contacted Rob Piilonen who heads up the tsoundcheck (the "t" is silent) program at the Toronto Symphony and Michael Buckland who runs the marketing department at the Nashville Symphony.  A new addition to this year's article includes the St. Louis Symphony, whose Sound Check program is headed up by Julie Krull.
Toronto Symphony tsoundcheck
According to Rob Piilonen, the tsoundcheck program was even more successful in 03-04 than it was in 02-03.  The details of the program are nearly identical to the previous season; anyone between the ages of 15 to 29 is eligible to buy tickets to Toronto Symphony Orchestra concerts at just $10 per ticket.  Further details about the program are available at the tsoundcheck website.
Since its inception, the cumulative enrollment is approximately 17,000 and 3,000 of those members purchased 24,000 tickets for the 03-04 season.  That figure works out to be 10% – 20% of all ticket sales for concerts that are eligible to tsoundcheck members; which is nearly all of their concerts except for family and children's performances.
Rob said their ticket sales goal for the 04-05 season is 30,000, or a 25% increase.  Their budget for the current season is $20,000 although Rob said that 60% of all new memberships are by word of mouth which helps them keep operational costs down.  He also went on to say that with an increased demand for the product they're finding it necessary to increase their administrative focus on the program.
New Additions
In order to improve the program, Toronto has implemented some new features.  They have started a volunteer program where tsoundcheck members can help the box office staff before concerts at tsoundcheck ticket tables as well as providing support for some production and marketing efforts.
Toronto also implemented their first dedicated tsoundcheck fundraising campaign.  The entire program was conducted via email and 131/8,000 contacted made an average donation of $26.00.  Rob said,
"We were thrilled with the results; this fundraising campaign had much higher results than our standard [individual giving] campaigns.  Since there were no mailings involved with this fundraising effort, the overhead was very low."
Of course, the real value here isn't how much any tsoundcheck member donated, but that the orchestra is reinforcing the importance of individual giving (something Canadian orchestras have more intrinsic trouble with than their American counterparts) so that when these younger patrons move on in life, giving to the orchestra is something they have internalized into who they are. In a very real sense, Toronto is creating a positive culture for their future.
Another new endeavor for Toronto included a very detailed eight page survey which 1,500 tsoundcheck members returned; the results of which Rob and the Toronto administrative staff used to produce a comprehensive power point presentation and marketing report which they can use to improve the program even further.
Since the tsoundcheck program is entering its fourth year, they are beginning to see a sizeable number of members who are literally "outgrowing" the program, meaning they're too old to qualify as a member.  As a result, Toronto began a tsoundcheck+ program which offers members special subscription packages.  Rob said that out of 750 members who have "graduated" from tsoundcheck, 180 have gone on to participate in the extended program.
Other additions to the program include a dedicated season sponsor in TD Financial Group and beginning to partner with other performing arts presenters in Toronto by allowing tsoundcheck members special ticket rates for those ancillary productions.
I was glad to see that traffic on the "Yak With Yara" online discussion board is still very active, especially with tsoundcheck members.  It's a great way for members to create an interpersonal connection and have some alternative access to the orchestra and some of its members.
Tomorrow's article will focus on what's been happening at the Nashville Symphony since last year as well as the efforts from the St. Louis Symphony.