Ever since the Axelrod/NJSO instrument collection scandal broke into the news headlines, people have become fascinated with how the world of high end string instruments operates.  Today's Soundcheck radio program on WNYC will focus on that very issue.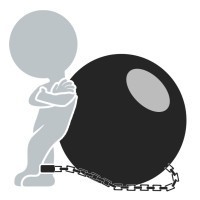 I've written about the Axelrod instruments here and at my Neo Classical column and as such I'll be one of the on-air guests along with string instrument dealer Fritz Reuter to discuss some of the prominent issues and respond to callers.
When & Where
Monday, March 28th, from 2:00PM – 3:00PM ET.
WNYC's Soundcheck hosted by John Schaefer
How can I listen?
If you're in the New York City area, turn your radio dial to FM93.9 or AM820.
If you don't live in the NYC area, you can still listen to the live program online at WNYC's website or on XM Radio.
You can also listen via the embedded player below:
Can I participate?
Absolutely.  The program will be accepting callers at 212-264-7483, however, it's important that people know only to call in during the show (2:00PM-3:00PM ET) – that number will be used by WNYC's other shows earlier in the day.  Don't forget to make the proper time adjustments if you don't live in Eastern Time.
I hope anyone with an opinion will take the time to call in, there's bound to be ample points of view and questions regarding this issue among musicians and patrons alike.  It promises be a lively show!