Although any time works for good fundraising news, it is especially nice to see some now and we can thank the Atlanta Symphony Orchestra (ASO) for today's installment.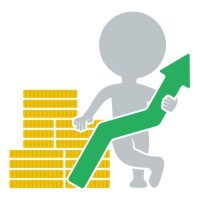 If you recall, in the wake of the ASO's most recent work stoppage, the employer and musicians agreed to an arrangement where the musician complement (the number of salaried musicians employed by the organization) would be increased in tandem with fundraising benchmarks via a $25 million capital campaign.
Late last week, the ASO announced that it met the campaign goal thanks to a $2.5 million gift from the Delta Air Lines Foundation, which according to an article by Bo Emerson in the 10/27/2016 edition of the Atlanta Journal-Constitution, was almost two years ahead of schedule.
The campaign's success allows the ASO to begin replenishing its musician compliment which dropped to 77 after the 2014 work stoppage, an 18 percent reduction from it pre-labor dispute(s) era.
Both the employer and musicians have been expressing a great deal of gratitude toward donors and per Emerson's article, they are making steady headway on new musician hires.
As of this fall, the ASO has recruited six new players, has added three more to replace musicians who have retired or passed away, and also finished its second fiscal year with a surplus. (Part of the surplus is redistributed to the musicians according to a formula.)
It's good to see an organization make progress toward parity as opposed to simply maintaining a new normal level of operations lower than before the respective labor dispute. It helps demonstrate that the field is anything but black and white when it comes to growth and retrenchment.