Sure, you know what Google Analytics is and it's something you should be using but for whatever the reason, you just haven't been able to get around to getting your feet wet. The good news is I have just the thing to help you take that plunge.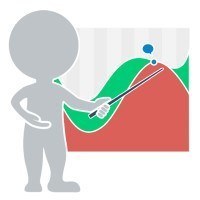 Recently, my fellow ArtsHacker, Ceci Dadisman, and I enjoyed giving a presentation to attendees of the Institute of Outdoor Theatre 2016 conference on how to use Google Analytics (GA) to make data-driven improvements to website content and layouts.
The session was a huge hit and unlike the other Google Analytics oriented conference sessions I've given over the past year (NAMPC2015 and ArtsMidwest2016), this one focused more on using out-of-the-box GA features, which made the material more readily usable for professionals just getting into Google Analytics.
Simply put, if Google Analytics seems new and a little scary, this is exactly the place you need to go to begin building your skillsets.
I published an article at ArtsHacker that includes everything you'll need so pop on over to get started.
Read Using Data to Make Your Website Better…Stronger…FASTER at ArtsHacker