The 11/15/2016 edition of the New York Times published an article by Michael Cooper that examines a recent report form the League of American Orchestras announcing most orchestras rely more on unearned then earned income.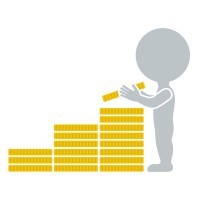 Unearned income includes revenue not directly related to a consumer paying for a service, such as donations, investment income and grants. Earned income encompasses ticket sales (annual and single) and fee based services such as an organization hiring all or part of an orchestra for an entertainment or education oriented event. If an orchestra owns and operates their primary venue, earned income can also include revenue such as rental fees and box office service fees.
For those inside the business, the article is a bit of a head scratcher because most professional orchestras with a budget of a few million on up per season have seen the majority of their annual revenue come from unearned sources for quite some time.
Having said that, the League report could easily include all their member orchestras and if so, that dips down well below the sub million-dollar range and for those institutions, it is still common to find groups that generate more earned than unearned revenue. So from that perspective, the report would make more sense.
The article is in intriguing read thanks to being one of the first in traditional media that no longer applies the ham-handed "business bad" to the field as a whole.
Instead, it recognizes there are orchestras at every end of the spectrum and although that's admittedly a very surface level nutshell summary of the article, it is hopefully enough to garner your attention.
Do yourself a favor and take a moment to read the full article (and if you don't have one already, buy a subscription).