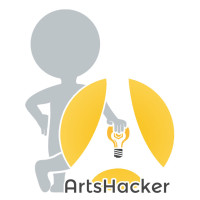 The good news is that high quality software and apps, such as Adobe Creative Suite, are becoming increasingly more affordable for nonprofit performing arts originations. The bad news is that because they've been unobtainable for so long, too many managers don't have the skills they need to really maximize what they can accomplish with those tools.
Sure, you can explore options for taking in-person or online courses but that's where time and budgets begin to push back.
Fortunately, we've been chipping away at this skills gap at ArtsHacker bit by bit. One the most recent examples is an tutorial article I published today that shows readers how to create Smart Objects in Photoshop and begin using them to create templates that not only save time but produce higher quality images for their events and promotional materials.
Read "Using Smart Objects In Photoshop To Create Supercharged Templates" at ArtsHacker.com