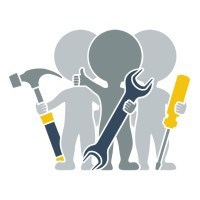 Let's keep the advocacy trend going by taking a closer look at a broader cross-section of resources and tips to help all stakeholders contribute to arts advocacy efforts at the local, state, and federal level.
ArtsHacker published an article today by Sarah Marczynski that provides a number of resources to help you establish an effective arts advocacy assembly line to assist with planning campaigns, creating awareness, inspiring engagement and action, then sustaining that momentum.
Don't be one of those stakeholders who says "we've tried nothing and we're all out of ideas." Be part of one or more existing efforts and/or start one of your own.
Read "Advocacy Tips And Resources That Will Come In Handy In The Coming Weeks" at ArtsHacker.com