It's becoming increasingly difficult to ignore rising pressure from government sources against arts and culture. The most noticeable example is the Trump administration's attempt to disband the National Endowment for the Arts (NEA) and National Endowment for the Humanities (NEH), but there are more machinations afoot indicating increased interest in suppressing art and culture, especially if it is in any way deemed politically subversive.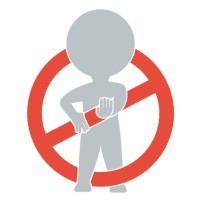 The 2/17/2017 edition of the Carroll County Times (MD) published an article by Emily Chappell that reports on a decision by Carroll County Public Schools to remove posters from Westminster High School because they believed the teachers were using the posters to take a political stance. The posters in question are a trio from a series titled "We the People" depicting Latina, Muslim and African-American women in a similar artistic treatment to the 2008 Obama "Hope" posters. That similarity isn't a coincidence; both "We the People" and "Hope" artworks were created by artist Shepard Fairey.
The next instance comes by way of the 2/21/2017 edition of the Washington Post, which published an article by Spencer S. Hsu that reports House Speaker Paul D. Ryan (R-Wis) ordered a paining removed because it violated rules against "depicting subjects of contemporary political controversy or a sensationalistic or gruesome nature" on the Capitol premises. In response, the artist and his congressman have filed a lawsuit to have the painting put back on public display.
Rep. William Lacy Clay (D-Mo.) and Missouri student David Pulphus said in a 19-page lawsuit in Washington that the Architect of the Capitol violated Pulphus's First Amendment rights in "bowing to overt political pressure" from House Republicans to remove the work Jan. 17 after it had been displayed for seven months.

Pulphus said the painting, one of more than 400 works by winners of a national student art contest from each congressional district, was inspired by the 2014 civil unrest in Ferguson, Mo., near his home. The art depicted a horned beast similar to a wild boar in a police uniform in the foreground tangling with a protester rendered as a wolf. In the background, protesters hold signs, including one that says, "Racism kills."
Granted, visual arts are almost always on the front line in culture war battles while music tends to sit comfortably in reserve. Nonetheless, it's a good idea to keep an eye on these developments and render assistance whenever possible. For instance, there is a group of Westminster High School students that launched a GoFundMe campaign to raise funds for purchasing T-shirts with the same images school administrators deemed unsuitable for a protest on March 1.
They met their $5,000 goal in two days and are keeping their message simple: celebrating diversity in their community through art is not political.