Ceci Dadisman wrote an article for ArtsHacker today that focuses on a fun little tool from Capacity Interactive: the call to action (CTA) generator for arts marketers.
It uses the same sort of straightforward Mad Libs formula you'll find for traditional headline generators and applying it directly to something like a performing arts org CTA is a great use.
Your [noun] [verb] = Your Evening Awaits
A [adjective] [time of day] in one [verb] = A Perfect Night In One Tap
[verb] and [verb] = Subscribe and Save
Your [verb] [matters] = Your Support Matters
Dadisman's article provides some of her firsthand experience with changing up traditional CTAs when working with the Palm Beach Opera.
Traditionally, my CTA button had the traditional "Buy Tickets" on it.  Upon further thought, I realized that sometimes this can seem a little bit harsh and permanent.  So, I changed the button to say "View Available Seating" and the number of clicks increased dramatically.
From a user experience perspective, this is a great zero-cost approach to increase conversions and as someone who works in web development, I can't recommend strongly enough to conduct some worthwhile A/B testing to properly measure your results (advice Dadisman offers as well).
Making sure your labeling formula results don't stray too far away from clearly indicating the action is a good way to err on the side of caution.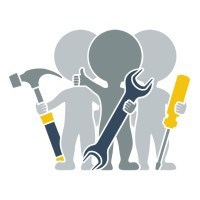 For example, one of the replacement options for "Buy Tickets" via Capacity Interactive's generator is "See What You've Been Missing" and while that's crazy creative and fun, it doesn't make it immediately clear that the button is there to engage the ticket purchase path. For users who are in a hurry, I could see where that might be a conversion roadblock due to frustration and/or confusion.
Having said that, it's fair to say that may be an unjustified concern. That's where A/B testing becomes even more important so you can avoid getting bogged down in a personal perspective decision quagmire.
Read Stop With The Boring CTAs Already! At ArtsHacker
Visit Capacity Interactive's CTA Generator for Arts Marketers