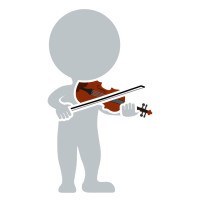 The 6/10/2017 edition of the New York Times published an excellent article by Ana Vanessa Herrero and Nicholas Casey that provides additional details about the ongoing protests in Venezuela and how music is playing an increasingly important role.
It's important to make time in your schedule to stay on top of these developments as the increase of El Sistema related participants in protests is not something to overlook.
In this piece, the authors report that 19-year-old el Sistema violist Armando Cañizales was shot and killed by government soldiers. According to the article, he was unarmed and not engaged in any violent activity.