The José Limón Dance Foundation is looking for a development director which means you have an opportunity to work with Juan José Escalante, one of ArtsHacker's Most Creative People In Arts Administration, 2016.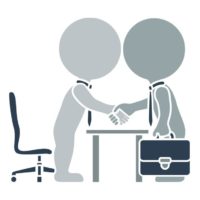 You can learn all about what made Escalante one of the most creative people in arts admin at his ArtsHacker program profile plus you can read the full job description and apply for the gig via their listing at Arts Admin Jobs.
And speaking of new gigs, there's quite a bit of organizational variety available right now. In addition to a dance foundation, there are openings at a children's chorus, a theatre, a performing arts presenter, along with the regular staple of orchestra oriented gigs.