At a time when both the LA Philharmonic and the Dallas Symphony Orchestra announced new CEOs within the span of one day, the Philadelphia Orchestra continues to be vexed by finding someone to fill their top executive gig.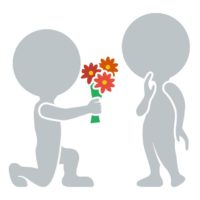 On the other side of that coin, Philly may have pulled out the chair for one or more candidates only to see them walk away.
In another context, the timeline for all three executive announcements could be considered amusing:
Wed, Nov 15: Philadelphia Orchestra announces they haven't been able to find a new CEO and for now, will be splitting CEO duties and responsibilities between two existing senior VPs. The orchestra has been searching since at last June, 2017 when the current CEO announced she was leaving the position on Dec 31, 2017.
Thu, Nov 16: Los Angeles Philharmonic announces they've hired Simon Woods to as their new CEO. He officially begins on Jan 22, 2018.
Fri, Nov 17: Dallas Symphony announces Kim Noltemy will serve as their new CEO. She begins in her new role on Jan 22, 2018 (seems to be the popular starting date).
It's not a stretch to imagine that both Noltemy and Woods are from the caliber of executive that should have attracted the eye of Philly's headhunters. If they did, it appears both found greener pastures farther west.