Right before the Thanksgiving holiday, Federal Communications Commission (FCC) Chairman, Ajit Pai, laid out his plan to repeal existing net neutrality rules. Net neutrality is the name given to the set of regulations that require Telecom providers, (like Internet Service Providers Comcast, Verizon, Time Warner, and AT&T) to deliver all web content at the same speed.
Net neutrality creates an even playing field that allows nonprofit performing arts organizations the very same ability to deliver their content to users as Amazon, Google, or Facebook. Without net neutrality regulations, Telecom providers will be able to charge companies for the level of speed you as a site visitor are accustomed to, and slow down service for anyone else unwilling or unable to pay the upcharge.
Under Chairman Pai's proposed changes, Telecom providers could block content entirely for any reason so long as they inform users of its policy on their website.
Here Are The Key Points From FCC Chairman Ajit Pai's Decision You Need To Know
The decision to remove regulations is all encompassing; meaning, there are no provisions to put revised versions of restrictions in place. Instead, the FCC plans to allow Telecom providers to regulate themselves.
Chairman Pai's* decision also includes proposed regulations that would encourage Telecom providers to upcharge for access to certain websites and/or services if they desire.
Nowhere in Chairman Pai's proposed regulations are recommendations to protect nonprofit organizations by excluding them from slowdown or upcharge fee policies
Chairman Pai's proposed regulations also prevent state and local governments from enacting their own net neutrality protections.
The FCC will conduct a formal vote to adopt or reject Pai's proposals on December 14, 2017. Having said that, the five-member panel, which includes Pai, has a 3-2 advantage with three Trump administration appointees already indicating they will support all of Pai's recommendations to eliminate net neutrality.
Once the proposed changes are adopted, Telecom providers can begin rolling out changes at any time. Perhaps unsurprisingly, you can certainly expect a flood of legal challenges that could hold up those plans and congress could take up the topic directly by passing new laws that would restore net neutrality. Although the latter may sound good, it would almost certainly muck things up even worse than they currently are. The current majority party in both houses supports scrapping net neutrality and one worst-case scenario would see them pass laws that would make it near impossible to restore net neutrality, even if control in one or both houses shifted to proponents of net neutrality.
Although we've crossed a line into very dark territory, the fight for net neutrality isn't over.
But that's no reason for you and your organization to sit back and simply wait to see what happens.
Hope For The Best, Prepare For The Worst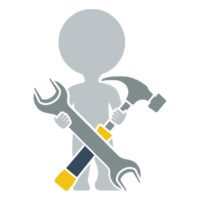 For nonprofit performing arts organizations, net neutrality is a cornerstone for maximizing revenue generation. Each year, the field does a better job at not only increasing online revenue generation, but they make strides toward controlling related costs. Not only do they earn more, they keep more of what they earn.
Removing net neutrality translates to slower page load speeds for nonprofit performing arts organization websites. Slower page load speeds mean lower revenue and no measure of improved marketing and development performance will be enough to entirely offset that hit.
Certainly, this is all far from over and every group should do what it can to support efforts that maintain and/or reinstate net neutrality.
At the same time, only a fool would sit back and fail to prepare.
To that end, I'm rolling out a series of articles about what your organizations should be doing to help maximize page load speeds. These won't be merely advice style posts, they'll be technical how-to guides you can implement directly.
Doing so will help marginalize any potential slowdowns and if you manage to roll out the improvements before any changes come to pass, it simply means the improved performance equals higher revenue. So it's win-win all around.
Given the technical nature of the posts, the series will be published at ArtsHacker but I'll cross post links to each installment here as they roll out.
Why?
As a technology provider that specializes in nonprofit performing arts organizations, repealing net neutrality infuriates me on both a personal and professional level.
Typically, someone in my position wouldn't provide the sort of how-to roadmap you can expect in the impending series.
In fact, I've come across more than a few colleagues and competitors who see the net neutrality repeal as nothing more than a new revenue stream from charging their clients money to implement the very techniques I'll be covering.
That predatory attitude infuriates me as well.
If nothing else, I hope the impending dissolution of net neutrality will inspire arts organizations to expect more from their providers.
My company has been preparing for this eventuality for more than a year and we're only six weeks away from rolling out an optimization program that cost tens of thousands of dollars to develop. Designed to help counteract post net neutrality slowdowns, we'll know exactly how much positive impact it has once those slowdowns are known.
Ideally, your web, box office, and CRM providers have been busy doing exactly the same thing. Nonetheless, the impending series will help those of you who manage your own sites directly implement necessary measures. Likewise, even if you have someone handling this work for you, it will serve as a guide to help make sure those existing providers are doing what they can to help you brace for impact.
* It's worth pointing out that FCC Commissioner Ajit Pai worked as Associate General Counsel for Verizon from 2001 – 2003. His work focused on regulatory issues that included degrading net neutrality protections. His decision to eliminate net neutrality along with his related proposed regulations will be a clear benefit for his former employer.