In the wake of the San Antonio Symphony news leaping from one extreme announcement to the next over the course of a single day, I took the time to code some design changes based on user feedback.
And speaking of San Antonio, we'll be taking a closer look at all their recent develops later in this week. In the meantime, here are some of the recent changes to help you stay on track of developing events.
Update Timestamps
Although users have been getting good use out of the "Last Updated" timestamp that was added in the big fall 2017 update, it wasn't jumping out enough and readers weren't always catching it.  As such, it has been moved next to the original "published on" timestamp on the homepage excerpts and single post pages.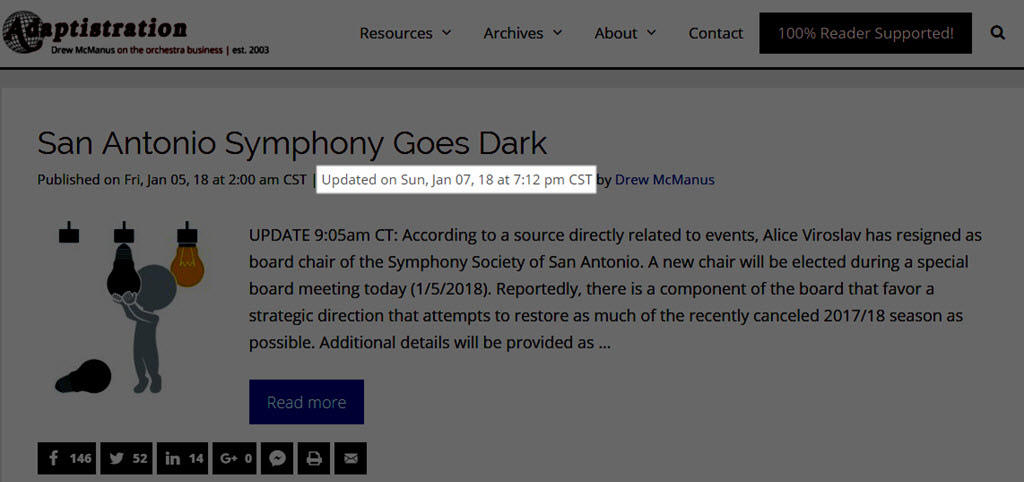 You'll also find a time zone a part of the date formatting. Many thanks to PST readers for pointing out that frustration!
But Wait, There's More!
And since I was in code mode, you'll find these additional tweaks: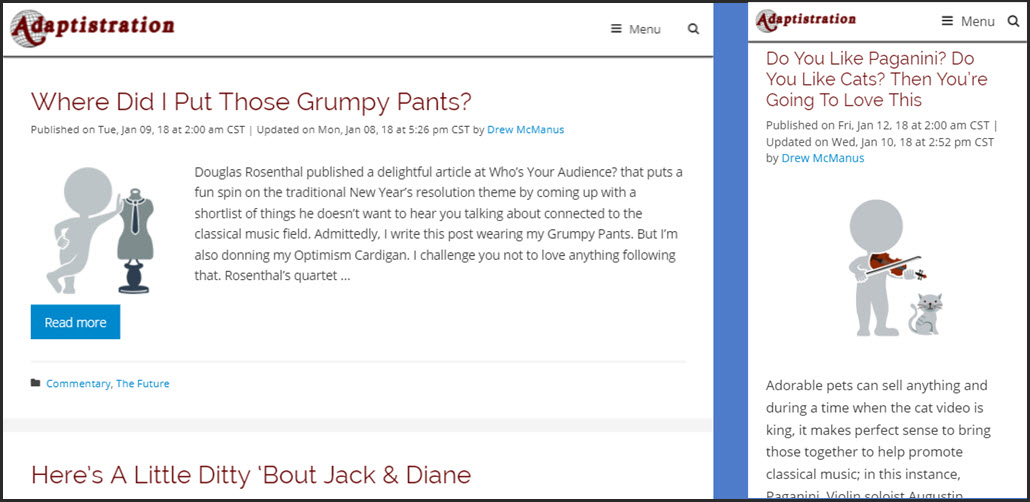 There are plenty of little tweaks that aren't obvious but will help the overall user experience, especially tablet users. These include the return of the "read more" button instead of the text only links in post excerpts, a streamlined mobile navigation, and smarter footer content that is more intuitive when shifting multi-column content across browser widths.
If you have any other suggestions, feel free to reach out anytime via the contact page.