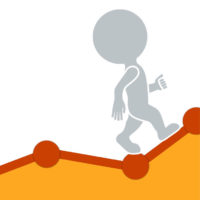 I've just returned from presenting alongside Ceci Dadisman, at the Southeastern Theatre Conference 2018 Convention on how to use Google Analytics (GA) to make data-driven improvements to website content and layouts.
The session was a hit and since it was geared toward professionals just getting into GA, content focused on using out-of-the-box GA features and straightforward settings changes to provide access to must-have data.
In addition to the presentation slides, we designed a special standalone microsite that serves as a superb tutorial all on its own.