If you're an arts marketer or work as a web content manager for an arts org, there is a key skill you need to master before the end of 2018. Forward thinking groups will make this a must-have skill via job descriptions and even include some tests for candidates to complete during final interview rounds.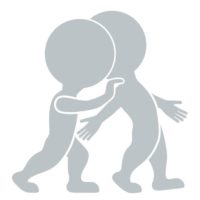 Simply put, you must learn how to use a graphics editing program to properly optimize images for web use.
I'm willing to bet there are more than a few arts managers out there thinking "I know how to resize images, so I'm good."
Guess again.
While resizing images is a key part of optimization, it's far from the getting you over the finish line.
Why This Matters
With net neutrality going away, there is a very real concern about website slowdowns. Right now, one of the most common issues contributing to slow page loads is using images that have not been properly optimized.
It's akin to leaving revenue on the table and failing to maximize online engagement.
The good news is these skills are easy to develop.
What You Need To Know
There are several elements to image optimization:
Sizing appropriately
Choosing the best format
Compression
While the first step falls into the wheelhouse for most arts admins, it's the latter two that catch most unprepared. While the rabbit holes for compression and formatting recommendations run deep, you can keep a few simple rules of thumb on hand to help you through 99 percent of most optimization tasks:
Use jpg format for photos
Use png format for images with transparent backgrounds or detailed background gradients.
When saving as jpg, 10-40 percent quality is more than enough. This is where most tend to slip up. If you're curious about why, here's a good article explaining everything in geek-heavy detail.
Use 8-bit png format so long as it produces adequate image quality.
You'll know you're on the right track when you routinely generate Facebook share images using their recommended 1200 pixels wide by 628 pixels high dimension in the 50kb -75kb file size range.
Apps/Software
If you have the budget for Adobe Photoshop, Photoshop Elements, Fireworks, and/or Lightroom, they are terrific options that provide all the tools you'll need to master image optimization.
Techsoup has offers that help nonprofits save on Adobe Photoshop Elements and Adobe Creative Cloud memberships.
There are a wide variety of free apps and tools available, but most tend to focus on resizing and a handful of limited format export options.
But hey, this is the nonprofit sector and Adobe Creative Cloud for everyone isn't going to happen. As such, you can use those free options to resize then some excellent online optimization tools (most of which offer free or reduced nonprofit rates) to round out the formatting and compression tasks.
Here's a quartet of good options:
Your Mission, Should you Choose To Accept It
Here's a 1200px by 628px jpg file that is 453kb. That is much larger than you should use as a web image. The goal is to reduce the file size below 75kb while maintaining the original dimensions and an acceptable image quality.