Anyone working in the labor side of things inside the orchestra and opera fields knows how much impact legacy costs have on an institution's expense structure. Larger budgets typically mean larger legacy costs, especially pension obligations.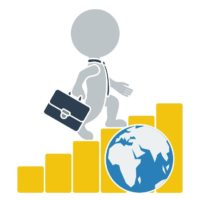 And while that's not going to be changing anytime soon, legacy costs in other departments have been creeping up over the years.
A good example is the total cost of ownership for web-based platforms. These are the actual out of pocket costs across multiple years to properly maintain your website, CRM, Ticketing service, email marketing account, e-commerce platform, etc.
We're not talking about one-off design or development fees, instead, these are the costs going into making sure those platforms remain up to date and secure.
Traditionally, tech providers focused on providing clients with initial project costs and the bare minimum of legacy costs (hosting, SSL certificates, etc.) without really educating them about the ongoing costs to maintain that code. And given the pace of hardware and software development at the time, that was acceptable.
But that's no longer the case.
I published an article about this topic at ArtsHacker earlier this week that takes a deeper dive into this topic. So if all of this seems new to you, it's a good place to begin the education process.