If you've had a heart-to-heart with a fellow nonprofit performing arts manager that operates in the Silicon Valley area, you probably got an earful of cathartic grumbling about how disengaged the tech sector is from philanthropic giving.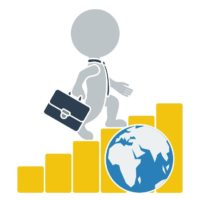 The 5/14/18 edition of The Atlantic published an article by Alana Semuels provides one of the most comprehensive examinations to date on why this is such a problem.
This article does a superb job at walking you through why this happens, why it's getting worse, and why it won't improve without two necessary changes: much tougher regulations on charitable donor-advised funds and a gut rehab of existing board culture.
The former requires legislative fortitude to end tax shelters masquerading as charitable foundations while the latter demands accountability on the exclusionary culture of old money.
Don't hold your breath on the former transpiring any time soon, but the latter item is entirely in our collective control.
While in no way a universal truth, orchestra and opera boards are known throughout philanthropic circles as being strongholds of old money influence.
Long story short (admittedly, this is a wild oversimplification), money flowing into the tech sector ended up in the hands of individuals that were as far outside traditional board demographics as you can probably imagine.
Old and new money people didn't run in the same circles and too many in the former group were happy to avoid building bridges across that gulf.
As a result, the tech sector developed an entirely disengaged culture toward philanthropic giving. The minority who did take an interest encountered severe culture clash, all of which added to the problems we see today.
Perhaps unsurprisingly, the nonprofit performing arts sector can't write-off big donors from such an influential sector. The solution includes a combination of internal board culture change, increased willingness to share authority, and using existing influence to make participation in everyone's best interest (i.e. hold charitable donor-funds to much higher standards or make them unpalpable to use).