In the same year Adaptistration was launched, the Florida Philharmonic ceased to exist and not long after its dissolution, the Cleveland Orchestra started their Miami residency program.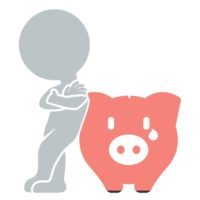 At the time, one of the talking points from Cleveland's leadership pushing back against the notion they were nothing more than an opportunistic cultural carpetbagger was the residency would serve as a catalyst for forming a new year-round professional orchestra.
Perhaps unsurprisingly, there was no shortage of pushback, myself included, against that notion but more than a decade after the fact, the reality is Miami still doesn't have a year-round professional orchestra.
There's a good piece on this topic by Lawrence Budmen in the 6/18/18 edition of South Florida Classical Review where the author laments not having the host of dynamic benefits afforded by a replacement orchestra.
Budmen points out Cleveland's recent decision to reduce the number of weeks in residency is an opportunity for a new orchestra to rise.
Miami today is a very different place than the city was when the Florida Philharmonic ceased operations nearly fifteen years ago. Condominiums and apartment complexes dot the skyline along Biscayne Boulevard adjacent to the Arsht Center. Mary Brickell Village (west of Brickell Avenue with its burgeoning condo and hotel scene) is a trendy boutique and restaurant complex that draws large crowds.

There is clearly a new audience in place for concerts in downtown Miami as the Cleveland performances have proved. Unlike in past decades, Miami now has a first-class performing arts facility.

The time has come for a new professional symphony orchestra to rise—-an orchestra for Miami–not Fort Lauderdale, Broward, Boca Raton and West Palm Beach like the Florida Philharmonic.

The Cleveland Orchestra's retrenchment has provided a serendipitous opportunity to do the right thing for classical music in Miami. That opportunity should not be missed.
Interestingly enough, South Florida Classical Review published an article by David Fleshler from 2011, five years into Cleveland's residency program. Even then, there was clear evidence that it was doing more harm than good for anyone interested in seeing a new orchestra emerge:
A top administrator at a leading South Florida music organization, who preferred not to be identified, firmly believes that Cleveland's Miami residency has had a major negative effect on local institutions.

"There is no way that you can raise millions of dollars every year for the Cleveland Orchestra without impacting fundraising for the other arts organizations," he said. "Miami is still a limited-size pie. And they're getting a huge share.

"I wish I could say that the pie just got bigger. It didn't. The banks and foundations who made the choice to give to them at the same time made the choice not to give to others."

More damaging still, he believes, is that the Cleveland Orchestra's presence prevents any burgeoning initiative for a new symphony orchestra to replace the Florida Philharmonic. "Having them here will not allow any spark for a professional, full-time orchestra to ever catch fire."
What do you think. Is Miami a lost cause when it comes to forming a living wage orchestra? Has Cleveland's residency program demonstrated any efforts to restart a resident professional orchestra?