For the first time since 2003 I've decided to take a two-week hiatus but will resume daily posts on Monday, August 6. Having said that, if something major breaks, such as a major development in the Boston Symphony lawsuit, I'll probably end up breaking my own rule.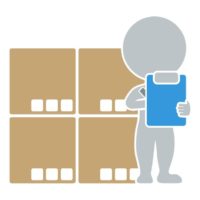 I'll be spending the time neck deep in the move to Adaptistration's new global headquarters at Chicago's iconic Hancock Center (or if your local, the building formerly known as The Hancock).
There are all sorts of gut rehab fun and games going on that demand the break but when we're back up and running you can look forward to the much-anticipated Seattle Symphony pension article.
You can also keep abreast of newsworthy items at Adaptistration's Twitter and Facebook feeds, like this article by Lindesy Erdody in the 7/17/18 edition of the Indianapolis Business Journal examining the recent Krzysztof Urbanski one-year renewal at the Indianapolis Symphony. I'll also be posting one or more new articles at ArtsHacker.com.