While I love working with all my clients, it's always a bit of additional fun when they are in Chicago, such as the ability to actually experience their events! Case in point, we recently launched the website for DePaul University's Unveiled music festival.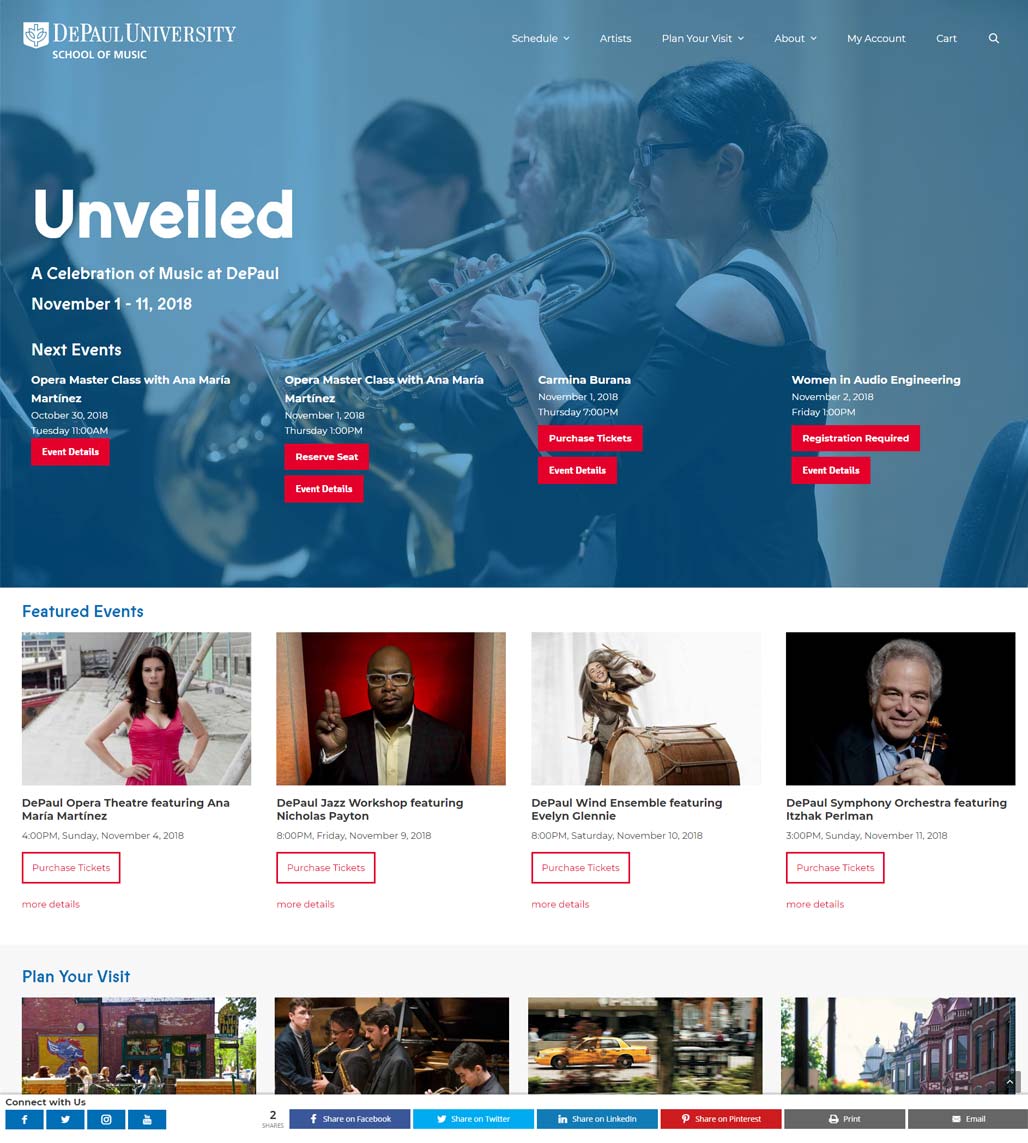 The site soft launched last week and went live yesterday to coincide with online ticket sales.
The entire team at DePaul was terrific to work with and they did a remarkable job learning the system, providing content, responding to communication promptly, and internalizing a very "Yes, And…" approach to conversion oriented mobile first design.
In short, that's pretty much the way we define win-win client relationships and their site is an excellent example of what you can produce on a clearly defined budget and tight timeline. If you live in Chicago area or want a good reason to visit, be sure to check out what the festival has to offer along with their guest artists.