If you spend much time in the field, you'll notice the large number of professionals that have spouses who work inside the business. It's increasingly common to find musicians married to other musicians, but you'll also find plenty of managers married to other managers and yes, there are even musicians married to managers.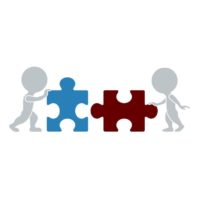 It's always a double-edged sword when it comes to marrying someone who works in the same field. On one hand, having a spouse that understands the unique work environment can go a long way toward relieving pressures resulting from not having a 9-5 work schedule.
At the same time, there are potential pitfalls. For instance, when both are musicians, something like a work stoppage can generate considerable pressure on a relationship. And what do you do if one partner is offered a position at an ensemble that may be a professional step up, but pays less than both earn cumulatively at the existing ensemble?
And speaking of work stoppages, imagine the weirdness that exists when one partner is a musician and the other a manager.
Beyond collegial shop talk, I haven't seen this topic come around very much.
Consequently, when Maureen Anderson reached out to my wife, violinist Holly Mulcahy, and me about doing an episode for her radio show on what makes a marriage work when both of you work in the same field, it seemed like an intriguing offer.
Maureen published that episode this week, and you can stream it at her show's website: Doing What Works with Maureen Anderson.
No spoilers, you'll have to listen firsthand. But I can say Maureen did an excellent job covering a wide range of topics, inside the business and out, including maintaining focus on growth and happiness.
Listen to the program at the Doing What Works website
Are both you and your spouse in the field? If so, what sorts of benefits and challenges have you encountered over the years?
And in case you aren't already aware:
Full Disclaimer Mode: Yes, I Am Married To Violinist Holly Mulcahy