During the 2018 Nonprofit Technology Conference, I was fortunate to have the opportunity to present a session on nonprofit technology RFPs (Requests for Proposals). On the conference's opening day, my co-presenter, Ceci Dadisman, and I sat down to record a session for Tony Martignetti's Nonprofit Radio program and that episode was published last Friday.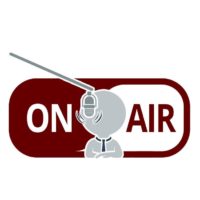 You can stream the episode at talkradio.nyc or download from iTunes (ep.412).
The show was recorded right on the conference's exhibition floor and that abundance of energy is practically palpable.
Ceci and I are presenting this session on Sunday, 11/11/2018 for the 2018 National Arts Marketing Project Conference (NAMPC) in Seattle, WA. We've tweaked the content to focus more on nonprofit performing arts environment as opposed to the broader nonprofit sector.
If you aren't already registered, you can do so online.