On 10/24/2018, the Cleveland Orchestra announced it terminated the employment of Concertmaster William Preucil and Principal Trombone Massimo La Rosa following the results of an independent investigation into allegations of sexual misconduct.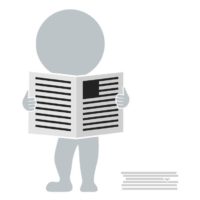 According to a press release from the orchestra, the investigation, conducted by the law firm of Debevoise & Plimpton LLP, included interviews with "more than 70 individuals, including members of The Cleveland Orchestra staff, individuals who had worked with or taken lessons from Mr. Preucil and Mr. La Rosa, current and former members of Orchestra management, members of the board, and Mr. Preucil and Mr. La Rosa themselves."
The report concluded both Preucil's and La Rosa's conduct rose to the level of sexual misconduct and/or sexual harassment.
The investigators found that Mr. Preucil and Mr. La Rosa engaged in sexual misconduct and sexually harassing behavior with multiple female students and colleagues over a period of years while employed by the Orchestra.  Moreover, the abusive conduct by both performers was made possible by their positions of power within the Orchestra and in the broader world of classical music.  According to the investigation, women who were victims were intimidated by Mr. Preucil and Mr. La Rosa, and were afraid to take action after they were subjected to the unwelcome behavior.  Details related to any specific individual will remain confidential and the identity of those who came forward will remain known only to the investigators.
Read The Full Report, Available From The Cleveland Orchestra Website
The statement goes on to mention the investigation's final report included recommendations "to enhance" the organization's anti-harassment policy and related policies and procedures. According to the statement, this includes a "revised anti-harassment policy that makes clear that the Orchestra expressly prohibits all forms and gradations of sexual misconduct and sexually harassing behavior. Clear consequences are outlined for anyone who violates the policy."
Compared to mainstream corporate employers of similar size budget, those policies have been common place for more than a decade.
Outside of "a confidential hotline operated by an independent party to enable anyone associated with the Orchestra to report anonymously, if they wish, violations of the new anti-harassment policy, the ethical principles, or the law" there was no description of any additional policies or procedures such as new employee onboarding processes and routine policy refresher courses for all employees.
Whether or not the newly enhanced anti-harassment policies and procedures includes a clearly defined process for handling complaints similar to what academic institutions provide via Title IX protections is unknown.
It's worth noting that the orchestra's press statement excluded any mention of the report's conclusion that found fault with the organization's process for handling complaints about Preucil and La Rosa over the years.
Debevoise heard from multiple witnesses that they felt the Orchestra had not appropriately addressed some of these allegations, including past media reports that Preucil and La Rosa engaged in inappropriate sexual conduct with students and expressions of concern from members of the Orchestra. Based on information we obtained during this investigation, we have determined that there were several instances in which former Orchestra management and former Board leadership should have done more to investigate reports of sexual misconduct by both Preucil and La Rosa.
The investigations were triggered following the public allegations against Preucil from violinist Zeneba Bowers that he assaulted her while serving as a guest instructor at the New World Symphony, where Bowers was a fellow at the time.
According to an article by Peggy McGlone and Anne Midgette in the 10/24/2018 edition of the Washington Post, Bowers expressed gratitude for having the opportunity to present her allegations and for encouraging additional victims to take part in the investigation.
"I would like to thank the other women who came forward, whose courage and fortitude has truly impressed me," Bowers said to The Post on Wednesday afternoon. "I thank the Cleveland Orchestra for conducting a thorough investigation. I hope that this will help begin to change this aspect of the working environment in the music business and in our society at large."