It's election day and if you haven't already cast ballet vote in early-voting  be sure to get out before your polls close. If the weather is bad, you've had an awful day, or life has thrown some sadness in your direction, don't be afraid to reach out to friends and family for encouragement, support, and assistance.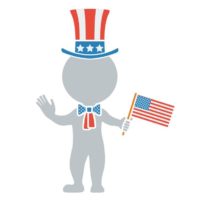 While there are no shortages of hot button topics this election cycle, don't forget to investigate your candidates' respective arts policies.
For some candidates, positions are well known such as Rep. Martha McSally (R-AZ), who is running to fill the Senate seat vacated by Republican Jeff Flake.
If Rep. McSally's name rings a bell, that's because she has been the driving force behind efforts to gut the US Armed Forces music programs.
If you live in the Arizona district Rep. McSally is pursuing, please take the time to register and vote for a candidate that publicly acknowledges the value of arts and culture and has a responsible policy.
Voting Resources
From vote411.org:
Election Day problem hotlines:
1-866-OUR-VOTE (866-687-8683)
1-888-VE-Y-VOTA (en Español)
1-888-API-VOTE (Asian multilingual assistance)
1-844-YALLA-US (Arabic)
Resources For Voters With Disabilities  (from https://www.eac.gov)
Polling Place Locator from vote.org