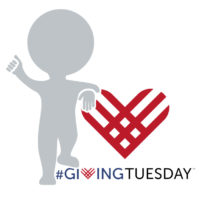 Remember last year's #GivingTuesday when the big Gates Foundation matching fund grant through Facebook inadvertently produced a veritable tsunami of donation requests?
By the end of the day, most arts administrators I know were burned out, so you can only imagine how patrons must have felt.
It will be interesting to see what unfolds today and to that end, I'm very curious to learn if 2017's notification overload impacted how you ended up crafting 2018 efforts. If so, leave a comment here or on my Facebook wall thread.