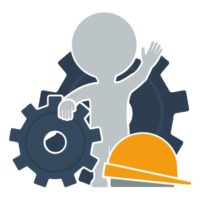 Before the Thanksgiving holiday, I published an article at ArtsHacker about how website content managers can begin improving web accessibility by way of user-friendly tools to check color contrast.
The response from colleagues and readers was terrific and per those suggestions, I decided to expand this into an ongoing series focusing on all the content management related tasks you can do to improve web accessibility.
The good news is there are several areas that require little to no code skills and in the case of the most recent article, it's simply a matter of developing good habits with how to use headers.
Web Accessibility Through Content Management: Using Headers The Right Way