I'm traveling for work today so just a quick #TBT post by way of a terrific article from recently retired Baltimore Sun music critic, Tim Smith. He recently started a personal blog to use as an outlet for his ongoing music journalism habit (it should definitely be in your bookmark folder) and one of the early offerings is a piece titled Reflections on the crisis at the BSO.
The piece offers up a terrific examination of the slow burn labor dispute at the Baltimore Symphony Orchestra, which Smith frames in a singularly unique context of someone who has been watching the institution longer than anyone in a similar position.
Two of my favorite paragraphs appear back to back (emphasis added):
When, several season ago, I heard rumblings about budget woes, I found some of the worrying numbers, but they were on out-of-date 990 forms (the forms all nonprofits have to file with the IRS and make available to anyone; there's typically quite a delay before they turn up). Efforts to pry more up-to-the-minute figures from BSO executives — current and previous — invariably triggered the oldest dodge in the business: "The auditors are not finished yet." That line never rang true when Trump used it, and never rings true when orchestras trot it out. They know early on how bad, or good, a budget is looking, well before an auditor jumps into the books. Coming clean right away strikes me as a much better policy.
#word
That was followed by this gem:
But it's not just management alone. When musicians have representation on the board, as in this case, they see the same negative signs when each financial report is made. They, too, have a responsibility to sound loud alarms, too — publicly, if need be, even if it means aggravating the board. (I've known musicians, here and elsewhere, who believe that managements maintain a secret set of books, covering up the real story. Forgeddaboutit. Secret collusions are hard enough for political campaigns to get away with; orchestra administrators aren't likely to be any better at it.)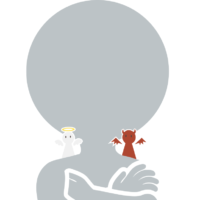 This is particularly fascinating because while the practice of maintaining two physically separate books has been out of practice since paper ledgers were replaced by accounting software, there's a deeper issue under the conspiracy theory surface.
And that's where we finally arrive at our #TBT stop: an article from 2011 that examines the unfortunate reality that even good executives tend to embrace accounting fabrications. The twist is it usually isn't done as a negotiation tactic, rather, it's a necessity evil to provide accounting confirmation of grant funded program expenditures.
https://adaptistration.com/2011/01/12/if-it-were-only-that-easy/