Recently, my web development firm launched a new orchestra user website and we're in the initial launch period where the site is live, but they haven't announced it yet.
When the time exists, these serve as great shake-down periods where we can iron out any wrinkles and use some initial visitor feedback and metrics to make last minute tweaks before the formal announcement. This project spent a good bit of time finding ways to improve and enhance the existing box office customer service experience for the full range of ticket buyers (single, subs, groups, etc.).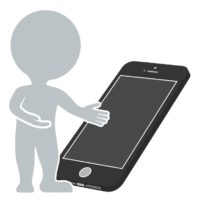 To that end, some of the more time-consuming tasks included ticket exchanges, re-prints, and donations. As a result, we worked toward finding a way to help reduce staff time and create a much-improved experience for the ticket buyer to complete those tasks with less effort.
In a nutshell, we created a series of patron services forms to facilitate those three tasks.
We designed them to be super mobile friendly, easy to find, and easy to use.
Without even announcing the new forms to existing ticket buyer or even mentioning it at any of their social media channels, the orchestra already had several form submissions in the course of the handful of days the new site has been up and running.
That's a terrific result and there's nothing more satisfying than seeing a purpose-built solution begin fulfilling need right out of the gate. It demonstrates the current box office staff did a great job at identifying ticket buyer pain points and an equally great job at identifying the best possible solution.
In turn, that solution ended up being intuitive enough that general site visitors had no trouble finding and using it on their own.
Take for example, the new ticket exchange form. Currently, the ticket exchange process involves a patron sending a pic of their existing ticket voided out. Previously, this was all done via email so you can imagine how tricky it was for the box office staff to keep track of everything.
Now, the new ticket exchange form includes an upload image field that when accessed through a camera enabled mobile device, means a patron can take a pic of the ticket right there and upload directly to that form.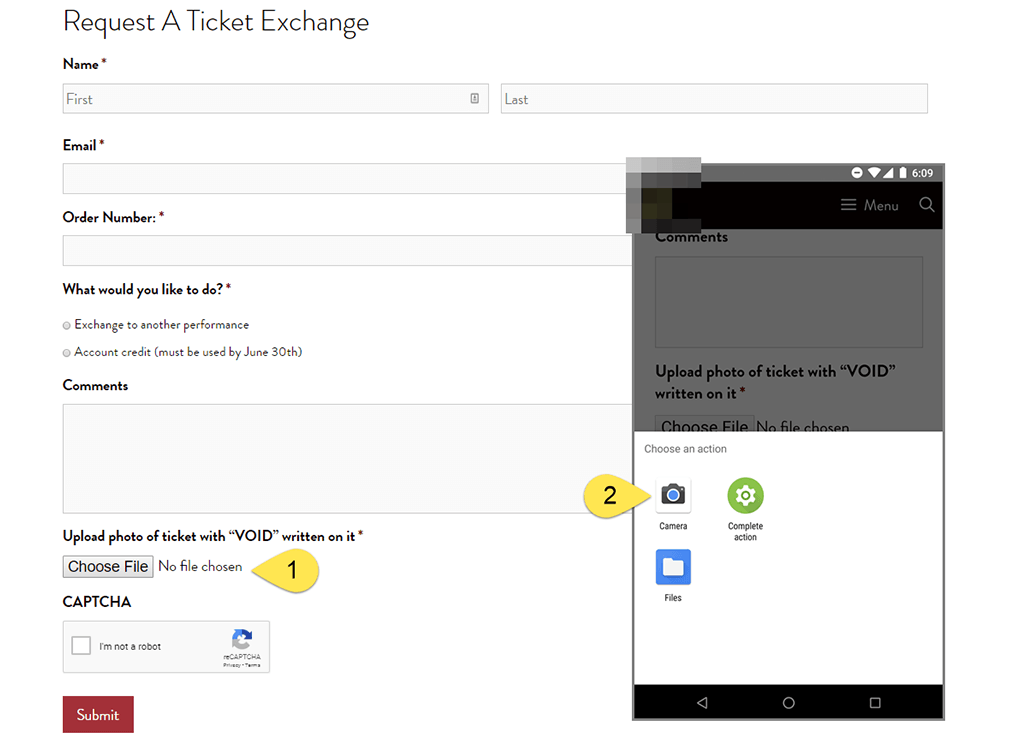 From there, the box office staff get an email notification with all the info they need to quickly process the exchange and the image files get routed to a cloud storage folder where staffers can easily access whenever needed to validate the voided ticket(s).
Once the group publicly announces the new site, we'll take a closer look at that feature and more.