I'm off to Portland, OR today for the 2019 Nonprofit Technology Conference (#19NTC) and I hope to see an uptick in professionals representing the nonprofit performing arts community. Compared to most conferences that focus on our respective sectors, NTC draws from the broader nonprofit community.
As a result, attendance is much higher and there's a broader vendor representation, especially from the CRM market. If you're starting to get burnt out on usual suspect conferences, this is absolutely one you should consider in order to mix things up.
It's going to be a jam-packed trio of days that starts off with a special pre-con day event while Wednesday and Thursday are occupied with regular session material.
Hang onto your seats for fun and fast-paced lightning talks from members of the WordPress community. My talk will focus on how to create a web safe images that are properly optimized to produce fast page load speeds.
---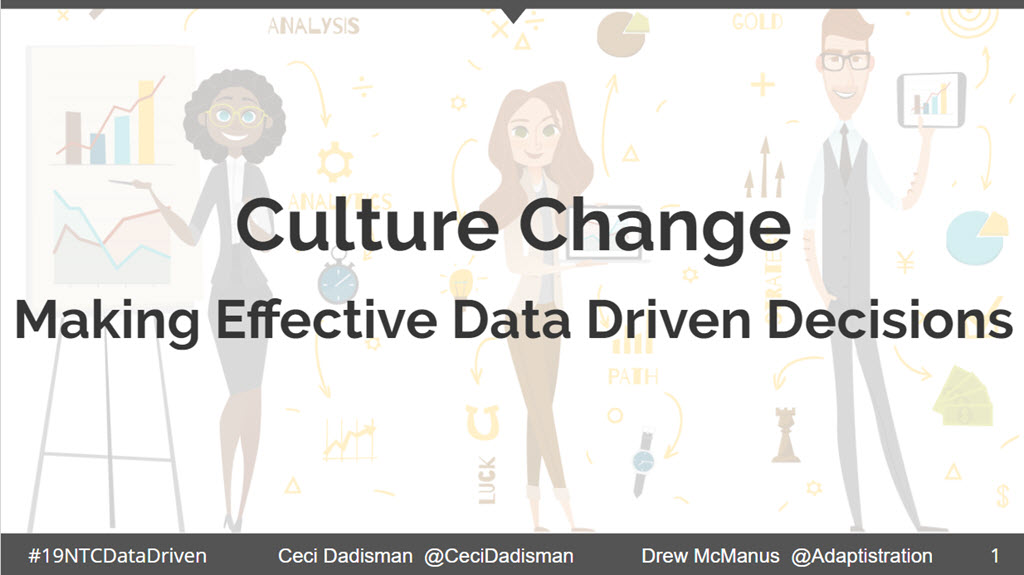 Organizations that successfully cultivate a data-driven culture reap a multitude of benefits, from better stakeholder understanding of decision-making application to an ongoing commitment to measuring both static and dynamic outcomes.
Nonprofits are doing a better job at collecting lots and lots of data. Analyzing it is a different story. Creating a culture where decisions move beyond gut instinct are fraught with challenges. Not the least of which is inadvertently fostering mission-oriented outcome bias. Learn to better understand tools and techniques, and how to foster a healthy transitional environment with numerous influential stakeholders.
Learn the differences between reporting and analysis
Depersonalize mission driven decision making.
Empowering your team members with analysis.
---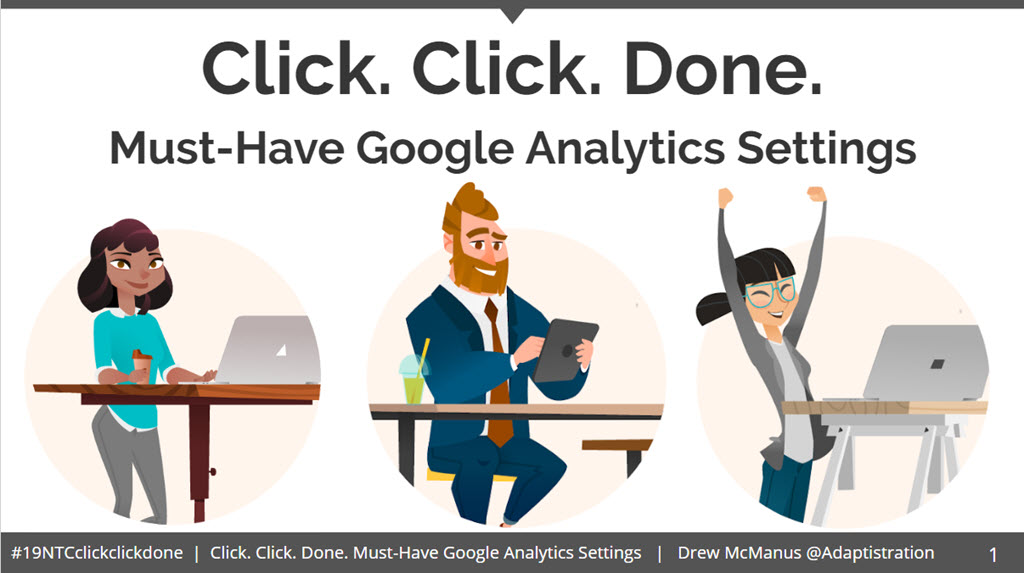 1:15pm – 1:45pm and 2:00pm – 2:30pm
Without a doubt, Google Analytics does all sorts of great things, but that doesn't mean you are getting a complete picture. To get every benefit of the data, you'll need to activate and/or setup several key features.
Set Your Primary URL
Activate Demographics
Activate Google Signals
Bot Filtering
Filter Your Visits
Referral Exclusions
Activate Search Tracking
Adjust Session Settings & Campaign Lengths
---
If you plan on attending the conference or are in the Portland area and would like to find a time to meet, get in touch via text (708.990.0408) or message via Twitter or Facebook.