Just a quick post today as I'm still playing catch-up after being away for part of last week. Fortunately, quick doesn't mean insignificant as the topic I want to toss out is related to pensions.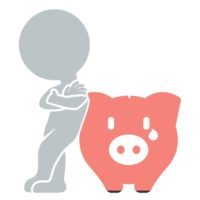 In light of the ongoing Chicago Symphony Orchestra work stoppage that hinges on the orchestra's pension plan, I wanted to point out there is an alternative to traditional defined benefit and defined contribution pension plans: the Sustainable Income Plan (SIP).
This is at the heart of the Seattle Symphony Orchestra's most recent collective bargaining agreement and back in the fall of 2018, I kept promising an extended article on the topic…that has yet* to materialize.
In hindsight, it sure would have been nice to have that as a resource now but the good news is the firm, Milliman, Inc., that came up with this new pension model has a superb introduction video that explains how it's different and where it can provide both employer and employees with a mutually agreeable solution. It prevents employees from selling out future colleagues to protect their own defined benefit treasure while offering employers improved stability.
Give this video a watch and we'll circle back soon enough on this topic.