On Monday, 3/25/2019, the Chicago Symphony Orchestra Association (CSOA) released a statement that it was cancelling a week's worth of concerts and events through April 2, 2019.
Ticket holders received notifications of the cancellations and their options for what to do with the now obsolete tickets:
Exchange your tickets into the same or similar seating section for other concerts in the current season, for no additional charge.
Return your tickets and put the money on your account, to be used for future concert purchases.
Donate the return of your tickets to the association and receive a tax donation receipt.
Receive a refund, including the ticket price and any single ticket fees, for the canceled concert.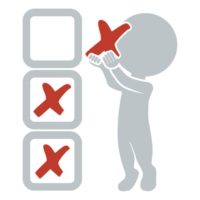 And now that the CSOA is starting to cancel longer blocks of concerts, it shouldn't be surprising to anyone if they begin increasing the number of days in subsequent cancellations.
Even though it's only just starting to feel like spring, June is right around the corner and given the severity of the pension issue, it wouldn't be surprising to see the rest of the regular season go dark unless both sides get back to the bargaining table.
I elaborated on that point in more detail to Deanna Isaacs for her article about the strike in the 3/19/2019 edition of the Chicago Reader.
I called arts consultant Drew McManus, a Chicago-based expert in orchestra management, for his opinion on all this. He told me salaries and other benefits are likely negotiable. The pension issue, on the other hand, in a worst-case scenario, could kill this season (which runs into June) and even extend into the next. The items of contention in past contract negotiations, he said, "pale in comparison." What about the musicians' claim that the CSO needs to keep its defined benefit retirement plan in order to hire the best talent and maintain its status as a great orchestra? "Every other major orchestra offers a similar benefit," he said. "They certainly need to hold on to it to remain competitive."
At that time, cancellations only covered one or two days into the future. One week later and that pace has quickened.
Barring any profound change of heart in either side, it's beginning to look like the stalemate will require some outside pressure to resolve.