In her 2015 book, Reinventing Dell: The Innovation Imperative, Heather Simmons, former Dell General Manager and Executive Director of Marketing from 1992-2005 wrote "Those who disrupt their industries change consumer behavior, alter economics, and transform lives." I couldn't agree more, but even though disruption inside the classical music field is a tall order, it shouldn't preclude us from looking for opportunities.
As someone who has worked for more than two decades working within the traditional confines of musician individual employment contracts, I can say with an enormous amount of confidence that most executive decision makers don't like change.
Fortunately, most doesn't mean all and I've had the pleasure of working with a handful of executives capable of seeing the value in disrupting the status quo.
Typically, I'm not at liberty to discuss the details of these agreements but today is an exception to the rule so let's look at one of the most exciting developments to-date: the new dual position of Concertmaster and Partner for Audience Engagement at the Wichita Symphony Orchestra.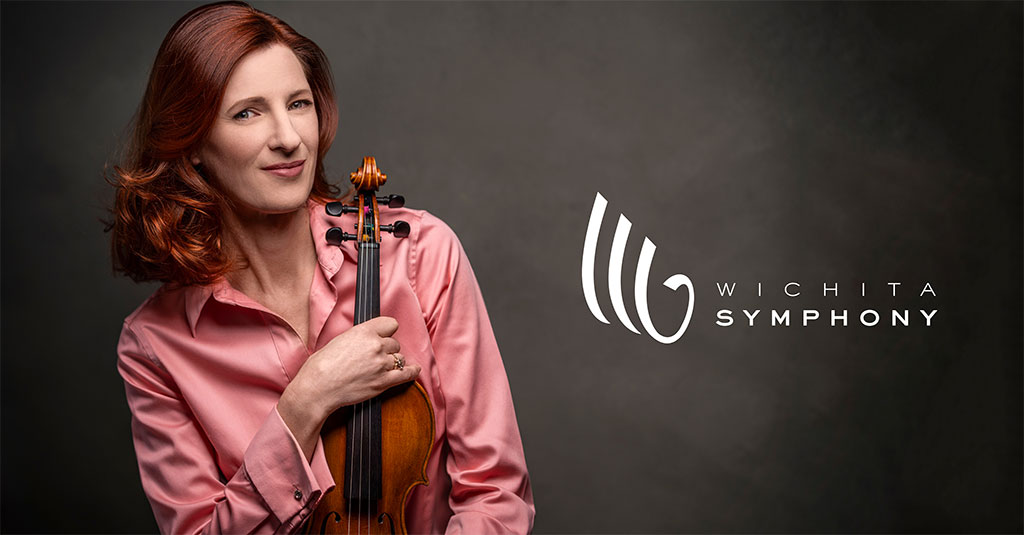 Full disclosure mode: the concertmaster in question here is Holly Mulcahy. For those unaware, Holly is my wife and I have served in the capacity of her manager for the length of her career. The upshot of this relationship is I'm able to provide details that would otherwise be unavailable to share in a public setting.
On the other side of the permission fence is the Wichita Symphony Orchestra and I'm grateful for their enthusiastic buy-in.
Why This Agreement Is Different
To begin with, it's important to understand these are mutually exclusive agreements and not two components inside a single work contract. One covers traditional concertmaster duties and responsibilities and the other covers the new Partner for Audience Engagement duties.
The WSO provided an excellent summary of their perspective on the new position in their announcement PR:
Generally, concertmasters do not participate in the work of audience engagement to the extent that's envisioned by the Wichita Symphony for Mulcahy. Recognizing Wichita's penchant for innovation and the changing environment for orchestras in the United States, Symphony officials are eager to explore the potential for further defining the role of the Symphony in the community. Mulcahy's noted expertise in social media, publicity, and even fundraising opens a range of possibilities that enhances and expands upon the Symphony's creative approaches to engaging with the Wichita community. Music Director Daniel Hege said, "Ms. Mulcahy possesses the musical leadership, communication skills, and innovative thinking that will enrich the Orchestra and deepen community connections in a 21st century orchestra model."
While orchestras have long enjoyed the results of including non-artistic duties and responsibilities in something like the music director's contract, it hasn't spilled over to key musicians.
Much of that is the result of an outright antediluvian "musicians play, managers manage" approach to crafting working relationships. To borrow another Heather Simmons quote, for decades, that model worked spectacularly. Until it didn't. And to be fair, that's all most stakeholders wanted.
The challenge with getting past that point is creating buy-in among executive decision makers.
To that end, one critical ingredient that goes missing in these attempts is a qualifiable history of success.
If You Can't Measure It, You Can't Manage It
This is where Holly tends to stand apart from her peers in that she maintains a register of her audience and donor development efforts. She'll start with chronicling an idea and/or first contact then continue to record each step through the point where it produces a desired quantifiable result. She routinely reviews those records to identify areas to improve or maintain what works.
Providing a decade of those efforts went a long way toward measuring value during the rigorous due diligence process used to craft the terms for this position.
Moreover, Holly's experience founding a nonprofit that relies exclusively on unearned revenue and working with board members on meeting those goals forged a shared value structure that is usually missing in most musician/board relationships.
All of this conspired to put the right people in the right place at the right time to create something truly disruptive.
This agreement puts the Wichita Symphony Orchestra is on the leading edge of redefining professional relationships and maximizing their artistic talent pool.
This is exactly the sort of thing the League of American Orchestras and related service organizations should be focusing on at their upcoming conferences. Moreover, it's the sort of thing conservatories and schools of music should be tapping into to help add some real meat to their growing entrepreneurial programs.