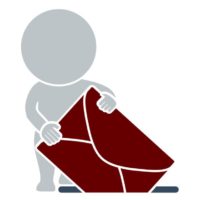 Well this came as a pleasant surprise while reviewing email subscription lists: Adaptistration's Weekly Email Summary crossed the 4,500 mark this week. Since the beginning of 2019, the list has seen a higher than average rate of new subscribers and those new-to-files have remained consistently engaged since subscribing.
The weekly summary has been one of the longest running features at the site and while it grows consistently from year to year, the last six months of growth has been great.
In addition to a list of the week's articles and excerpts, you'll find a list of the latest job listings from Arts Admin Jobs. Here's a preview of what they look like.
If you aren't already subscribed, you can use the form below.
You can change your mind at any time by clicking the unsubscribe link in the footer of any email you receive. Your personal data is treated with respect and you don't have to worry about your data being monetized without you knowing about it.