In August 2018, allegations about countertenor David Daniels drugging and raping a fellow singer in 2010 broke in an article from the New York Times. Since then, Daniels took a leave of absence from his tenured position at the University of Michigan and last week, additional news broke of new allegations against Daniels during his work at UM.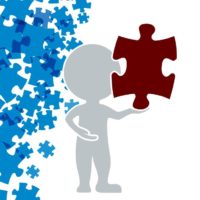 According to an article by Gus Burns in the 7/17/19 edition of MLLive.com, the allegations have come to light via new federal court filings and include a complaint of sexual harassment from a student in the form of offering him money in exchange for sex and sexual assault.
In addition to the new allegations against Daniels, the filings made known that UoM received multiple complaints from students and the school is now the focus of a lawsuit accusing it of failing to protect students "despite having knowledge of ongoing sexually inappropriate behavior."
The plaintiff is currently in the process of requesting the court order UM to make available all documentation related to any internal investigations into allegations of inappropriate behavior against Daniels.
With high-profile cases throughout academia of cover-ups into sexual abuse making headlines, UM may have the dubious distinction of becoming one of the first schools of music to face an institutional reckoning in the #MeToo era.
In November 2018, news that UM granted Daniels tenure weeks after it received one of the complaints which is now a lawsuit, reported that the complaint was filed on Thursday, March 29 and the case closed Wednesday, April 4. Assuming the investigation was not active over the weekend, that meant UM determined the complaint was without merit in three days. At the time, the school began feeling pressure from internal constituents.
In response to the revelation that a complaint was made shortly before he was awarded tenure, UM's Central Student Government leaders called on the university Monday, Nov. 5, to "swiftly and transparently rectify its failure to adequately respond to the multiple allegations."
According to another MLLive.com article, UM indicated the investigation was minimal "because the students were anonymous and the reports made by a third party." The school initiated a longer investigation once it started receiving additional complaints in the wake of granting Daniels tenure.
While Daniels has been on voluntary administrative leave since the summer of 2018, UM announced it started the process to dismiss him toward the end of the subsequent scholastic year.
"The university initiated the process to dismiss Professor Daniels in April," UM spokeswoman Kim Broekhuizen confirmed with the Ann Arbor News/MLive this week.