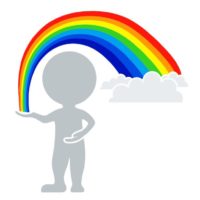 A bit of a housekeeping post today. It's hard to imagine the end of summer is much closer than the start so to that end, I took a step back to see what was in store and there are some nice topics on the horizon.
I've had a very good exchange with the LA Opera gathering details about their pilot program to put opera into popular media culture. There's only one more bit of info to obtain and we'll be able to examine their results in an in-depth article.
Thanks to everyone who submitted their interest level via the dedicated ArtsAdminJobs.com email digest survey. The response was overwhelmingly positive, and the quantity of replies means it will be on the way either this week or next.
Ceci Dadisman's Google Sheet for listing your favorite conferences to attend as an arts manager is doing a great job at compiling a useful list. If you haven't already submitted your favs, swing by to see if they are already listed and if not, do the add thing.
I'm still in the process of getting together a group of panelists for the next Shop Talk video blog. This episode will focus on the measuring artistic quality in the wake of labor disputes topic that struck a nerve back in July. The goal is to have that done and published by early September.
We have a surprise guest author post on the way. #NoSpoilers
What's on your mind? What topics would you like to see covered or examined in greater detail this fall?