Over the past year, I've noticed a larger than usual increase in the cost of strings every time my wife orders new sets. Price increases certainly aren't unusual and the rate of increase has been steady over the past decade, but 2019 year-to-date increases are around twice the usual rate.
This has an obvious impact on the overall cost of ownership for orchestra string musicians, where anywhere from 11-19 percent of total career spends are for nothing but strings.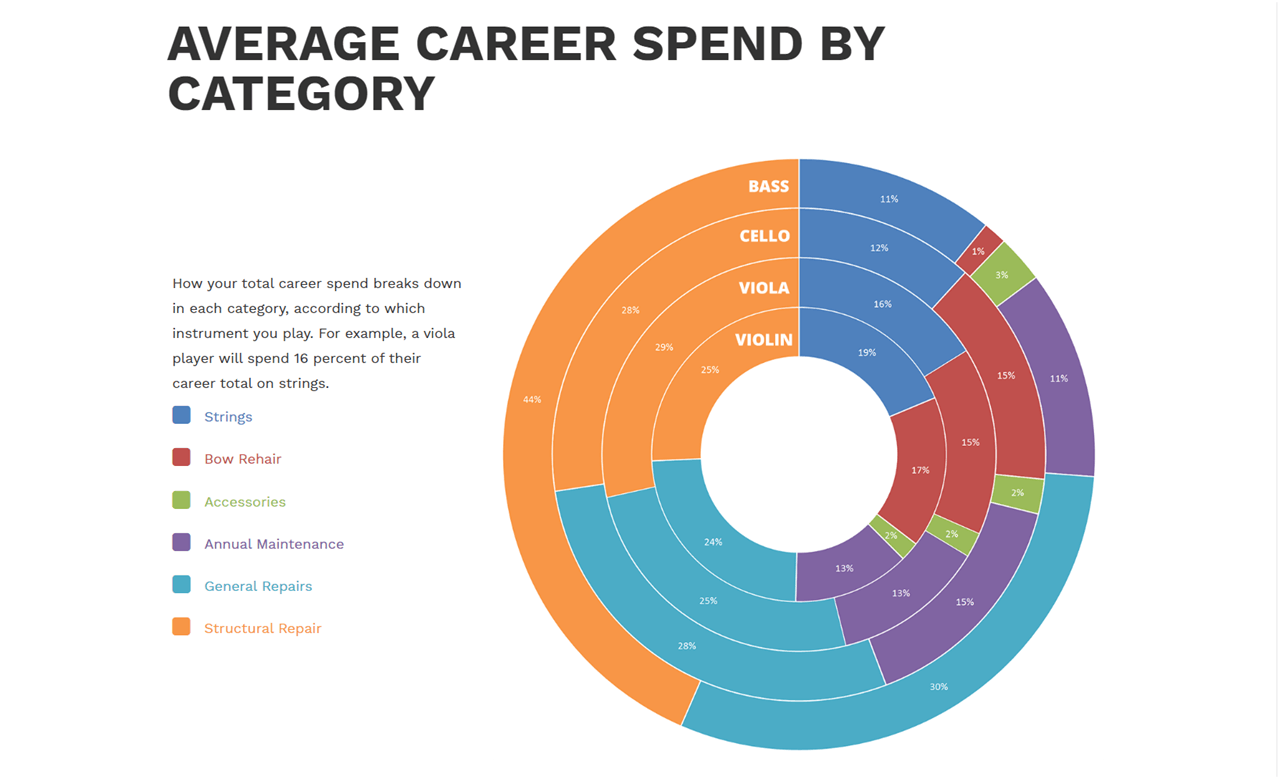 Given that most of the strings used by professional musicians are imported from a country in the EU or China, I was curious if the tariffs from the ongoing trade wars between the US and those countries were the source of the price spike.
I contacted one of the largest accessory dealers in the US, Shar Products Co., to see if tariffs had anything to do with the recent uptick in price increases.
At the time this article was written, they have yet to reply, and if I don't hear back within a few days I'll reach out to a few of the larger manufacturers to see if they have any information to share from their perspective.
In the meantime, if you aren't already familiar with the Counting The Costs; career cost of ownership for orchestra string musicians resource site, do yourself a favor and visit.
It's remarkable how much orchestral string musicians spend just maintaining their instruments and bows.
For example, a violinist on the upper end of the career spend scale, such as concertmasters, principal seconds, and those in assistant/associate positions, can shell out more than $325k. That's $100k over the 2019 median home price in the US.