The Baltimore Symphony Orchestra (BSO) ratified a new on-year collective bargaining agreement (CBA) Monday morning that gets the orchestra back into the hall for rehearsals ASAP.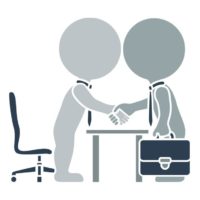 The Baltimore Sun published an article by Mary Carole McCauley and Christina Tkacik with initial details but that information is, at best, vague.
On one hand, it appears that one of the employer's fundamental demands, a 40-week season, made it into this short-term deal. On the other hand, the proposed 20 percent cut in annual salary appears to have been replaced with something in the neighborhood of a two-three percent cut.
From those perspectives, the stop-gap measure appears to have some give and take but we'll take a deeper dive once some meaningful details become available.
Until then, it's a very good thing to see all the stakeholders back to work.