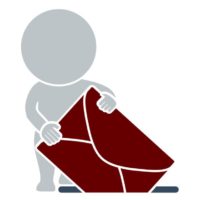 It's no secret that you'll get better conversion rates by customizing your appeal message to the recipient. An existing donor who gives $50 per year almost certainly needs a different message than someone who gives $5,000 per year.
But should you craft those messages based solely on giving levels?
That's the intriguing question presented in a recent Medium post by Ceci Dadisman on this topic.
In fundraising, when we communicate to donors, we love to put them in neat little groups, and more often than not that is by their giving level. Whether you look at it as their last gift or cumulative giving, it all centers around the dollar amount and this is killing our fundraising communications.
I won't spoil where the article goes but there's a great deal of food for thought content to chew on. Whether you're in the development department or the executive who is accountable for their performance, this is an excellent conversation.
Dadisman presents some options for breaking out of the giving level confines and while they require a new approach, they have the dynamic benefit of improving other challenges that plague the field (marketing/dev silos).
Read Unpopular Opinion: Stop defining donors by giving level at Medium.com