When the Baltimore Symphony Orchestra (BSO) announced a new one-year agreement that brought the multi-month work stoppage to a close, it was cause for celebration and relief. Information about the stopgap agreement's terms were vague, but that's not exactly unusual under these conditions.
As such, I reached out to both stakeholders with a request for additional information.
A Peek Behind The Curtain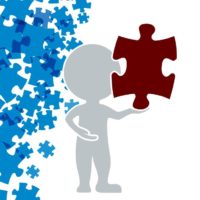 At the end of a collective bargaining agreement (CBA) negotiation, each stakeholder brings an overview of the new terms to their membership for review and vote. Options typically include:
A straightforward terms summary sheet of changes.
A more formal memorandum of understanding (MOU) that provides narrative style rationale alongside proposed changes.
A hyper-detailed redline agreement that includes all edits to the existing CBA alongside revised language and new terms. This is a more time-consuming document to produce, which is why you don't usually see them in the wake of work stoppages, where getting musician back to work is paramount.
MOUs are common when the new agreement includes numerous changes or during contentious talks when parties may agree on the end terms but have divergent opinions about how they arrived at that point.
It isn't unusual for official press statements to include watered-down versions of any version. This is fine for general public consumption but for falls short of any meaningful analysis. This is the point where I reach out to one or both stakeholders with a request for a copy of whatever was distributed to their respective members during the respective ratification meetings.
More often than not, one or both parties are happy to provide a copy but in the BSO's case, both musicians and employer refused to honor the request.
It's fair to point out that a refusal, in and of itself, is not nefarious.
Typically, refusals are based on the need to protect one or more individual stakeholder's information. For example, terms of an early retirement buyout in lieu of initiating an artistic review process is something that rises to the level of a reasonable refusal.
Having said that, when that happens, I usually see stakeholders refuse to provide the full MOU and instead, provide a redacted version with on or off the record notes providing related rationale.
This is where the BSO situation goes sideways.
While the BSO musician representatives, Player Committee Co-Chairs Greg Mulligan and Brian Prechtl, provided a single, short excerpt from the MOU in response to questions for clarification, they never responded to multiple queries asking why they refused to make a full copy available for review.
The Employer's Response Adds To The Mystery
In addition to reaching out to the musician representatives, I contacted the employer with my request for a copy of the MOU.
Initially, the BSO's representative, Vice President of Marketing and Communications Linda Moxley, acknowledged the request and confirmed she should be able to forward a copy in short order along with expanded explanation on some of the items.
Two days later, Moxley reversed course and said they would not release a copy of the MOU. When asked for a statement explaining the rational for their decision, the BSO deflected the question.
"The BSO and our musicians have agreed not to share the specific details of the 1-year agreement, beyond what was included in our joint press release."
As examined above, you can see that there are times when withholding some details is warranted. In those instances, it's common to see one or both stakeholders provide rationale.
But in this instance, even after extending considerable time, both stakeholders have adopted a cagey position while opting to release limited information.
In a bitter labor dispute marked by public accusations of a lack of transparency and ulterior motives, the BSO's patrons and supporters will determine how these positions influence their ongoing bond with the institution.
Examining The New Information
The upside is I was able to secure a few additional details beyond what is provided in the joint press release.
The details provided by musician representative Greg Mulligan are a mix of items included in the press release and new information:
This is a 50-week agreement, expiring on September 6, 2020.
Minimum weekly salary will be $1,628.76.

Fifty weeks at that salary is $81,438.
The previous 52-week salary was $82,742.40.

There is language in the MOU that recognizes both that BSO leaders believe that only a 40 week season is "sustainable" and that BSO musicians believe our pay scale is too low already, and reducing the season to 40 weeks "would hurt the quality of the musicians that the BSO will be able to retain and to attract in the future."
Benefits such as pension, health care, etc. retain the same structure as before.
A standing "Vision Committee" has been created and is now approved by the BSO board.

This committee, comprised of 19 members, will include five musicians, as well as four BSO board members, three BSO staff, three Endowment Trust board members, the Music Director, and three community members.
The Vision Committee is charged with examining every aspect of the Baltimore Symphony.

Two bass players will be hired if they pass their upcoming trial weeks. In addition, the BSO will hold auditions for four other musicians this season, to start employment with the BSO in September 2020.
Musicians' "guaranteed relief" time has been reduced by eight services (one week).
On item #3, I asked Mulligan for the full language as the provided description appears to be missing key context as to why it was inserted as a precondition to ratification and he provided a bit of additional context.
The MOU states "The BSO has concluded that, based on the sustainable financial resources that are currently available, the BSO is only able to maintain a 40-week season. If additional and sustainable financial resources become available in the future, the BSO will consider expanding the season beyond 40 weeks. On the other hand, the musicians have concluded that their present pay scale is already too low, and reducing their pay by reducing the BSO's season from 52 to 40 weeks would hurt the quality of the musicians that the BSO will be able to retain and to attract in the future."
I also asked about item #4, the new Vision Committee, and if it was tasked with producing a written report and if so, would the organization be required to implement any joint recommendations. According to Mulligan, the committee has no expectation for deliverables and the BSO is under no obligation to implement any if produced. However, Mulligan indicated the musicians "believe it will be ambitious."
Item #6 was of particular interest in that only the bass positions were specified. I asked Mulligan if there would be auditions for other specific positions and if so, what percentage of overall vacancies these new musicians would satisfy in the one-year CBA's defined musician compliment.
"There will be a section (1sts and 2nds) violin audition and the BSO will hire at least two violinists," wrote Mulligan. "The other two positions to be filled are still being discussed. When those six positions are filled, and if no musicians leave the BSO before September 2020, then we would have 81 onstage musicians and 2 full time musician librarians. Not sure exactly what you mean by "what percentage". If you mean what % of the complement we are supposed to have, I would say 6%. Because while the minimum required for this term is 83 musicians, there is still language in our CBA stating that the size of the orchestra is 98 musicians. On the other hand, if you mean what % of the vacancies we currently have is represented by hiring 6 musicians, I would say that's 75% of the 8 that the BSO should be hiring this year. Again, assuming no musicians leave before September 2020."
Other than learning that the new Vision Committee has no actionable authority and discovering some useful details about plans for filling musician vacancies, the information provided rehashes what's already public.