The good folks at the National Arts Marketing Project Conference (#NAMPC) recently sent out a reminder that advance conference registration rates end Friday, November 1, 2019 so you only have another week to get in on that final wave of discounts.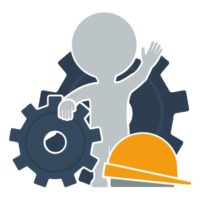 If you're planning on attending, be sure to set aside Saturday, November 16 at 11:00am for my A Content Manager's Guide To Website Accessibility session. This is one of NAMPC's sessions designed to be very hands-on. I'm very happy to get a spot in the conference session right after the opening keynote which means everyone will be able to convert that energy into actionable results.
This is a brand new session that addresses some of the most readily available tasks you can tackle for making your website and digital marketing accessible. So if accessibility is an important topic inside your organization, this should be a must-attend session.
I can guarantee attendees will exit the session motivated and have the skills to make necessary updates with confidence and precision.
Session Description

If web accessibility isn't already on your radar, it should be.  At the heart of accessible design are the Web Content Accessibility Guidelines (WCAG), a central element of a series of web accessibility guidelines.While many of the accessibility standards will include items you'll never see, such as modifications and updates to the code your websites run on, there are several items that must be addressed on the content management level.

The good news is regardless of technical skill level, many accessibility standards are items everyone can address. This session is designed to teach content managers basic web accessibility principles and the corresponding techniques needed to make sure their content is accessible.

During this session, attendees will:

Learn how to use free and paid versions of color contrast checkers to make sure color palettes meet accessibility standards.
Learn how to properly use content headers.
Properly tag digital photos and images so they provide a meaningful experience for visually impaired website visitors.