It isn't often that giddy excitement and a package arrival intersect (for me, at least), but the Arts Admin Merit Badges are a notable exception to that rule. And I am all kinds of happy to say the first batch arrived early and they look even better than I anticipated. Everyone who placed an early order had their badges shipped in yesterday's mail.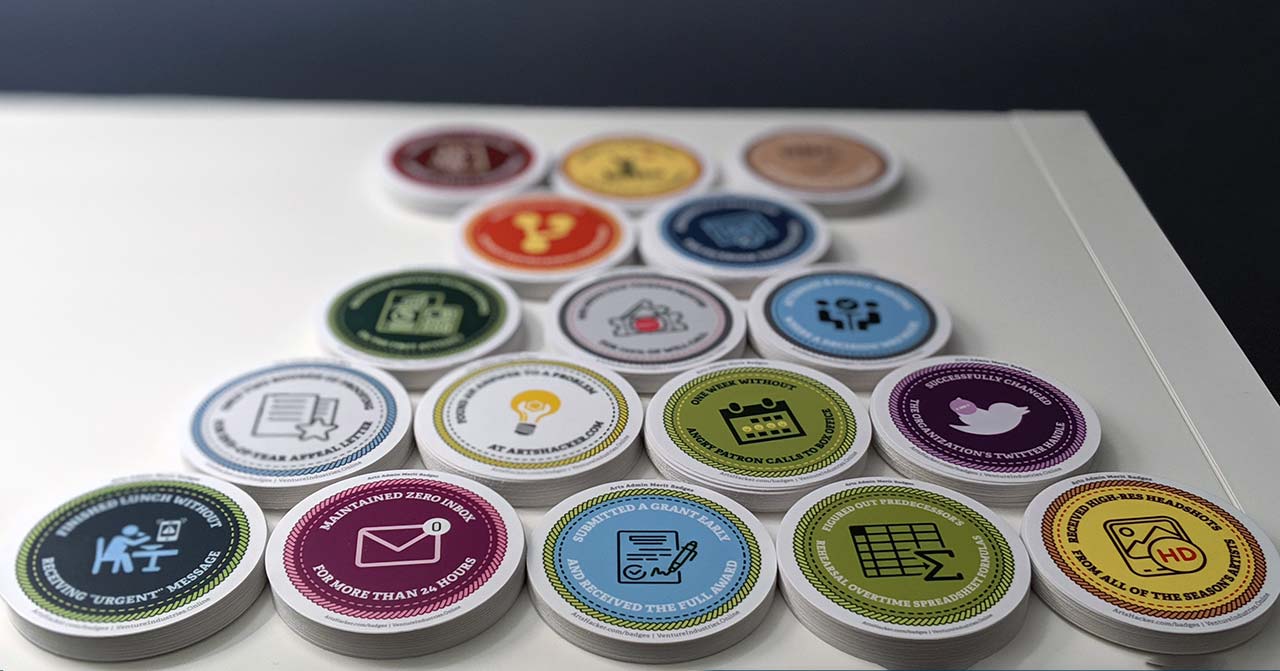 So far, the most popular badge is the Submitted A Grant Early And Received The Full Award option. It's one of several scattered across a variety of departments. Pick a few up for yourself and if you're the boss, they're a great way to demonstrate appreciation and acknowledge all your team's hard work when going above and beyond.
With free shipping on every order, what's not to love?
Get Your Very Own Arts Admin Merit Badges
Want To Get A Free Arts Admin Merit Badge?
You can get a free merit badge by crossing my path at any of my upcoming conference and convention appearances. Additionally, I'm sure I'll be giving them out from time here as giveaways so you never know when one might show up at your door.