The beleaguered Grand Teton Music Festival (GTMF) continues to dodge PR blows related to an executive leadership decision to dismiss three musicians. It turns out, the organization scheduled an emergency session of the full board that took place on Tuesday, 12/3/2019.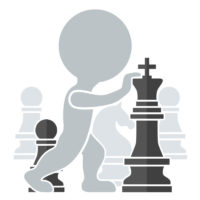 While the musician dismissals were a primary focus, the more pressing issue the full board needed to face was the accusation by GTMF Music Director, Donald Runnicles, that the organization's President and CEO, Andrew Palmer Todd, willfully misrepresented his position to the board's executive committee on the dismissals.
The situation was so important to Runnicles, he made a late decision to fly from Germany to Jackson Hole, WY in order to attend the meeting in person.
Flying halfway across the globe on short notice isn't exactly something done on a whim. As such, it is safe to assume Runnicles wanted no additional misunderstandings and to leverage the value of face to face communication to counteract what he defined as "machinations that at present inform [the board]."
According to an article by Billy Arnold in the 12/4/2019 edition of the Jackson Hole News & Guide, the three musicians will be reinstated, although there is no word on how many of the seven weeks they'll be invited to participate.
Leading up to the meeting, numerous past board members and large donors were calling for the President and CEO's resignation. According to the News & Guide article, he remains in his position and did not acknowledge anything related to the allegations of willful misrepresentation to GTMF's Board of Directors.
Instead, he struck what might be best described as a defiantly cordial tone on recent events and where things will unfold with Runnicles.
"We're both professionals," Todd said. "It's possible to have disagreements — and have serious ones — and continue to have a productive professional relationship."
The defiant character increased when asked about calls for his dismissal, which Todd characterized as nothing more than "noise."
"…I trust that this board of directors knows what track record we have together and they evaluate me every year," [said Todd.] "You really can't just get caught up in the noise."
What appears unclear is where the organization is headed. According to inside accounts, the meeting focused mostly on resolving the status of the dismissed musicians and only lightly touched on issues related to claims of willful misrepresentation.
Moving forward, the risk-reward quandary looms large. Ideally, the full board will find a way to conduct a meaningful and independent review of events to determine their impact on contributed revenue, workplace satisfaction across all stakeholders, and overall morale.
While the single issue of musician dismissals may seem decided, it is only one symptom of a continuing ailment. If donors, supporters, and past directors want to maximize their influence, now is the time to apply pressure.
It's worth pointing out that the list of those calling for the Todd's dismissal include the following:
Eight former GTMF board chairs
Former US Senator and GTMF Director (1986-1998) Alan K. Simpson
People in those positions aren't signatories to a document calling for the removal of a President and CEO without being preceded by a profound amount of soul searching.
The gravitas of those names alone, not to mention the multitude of additional former board members and large donors, should give any board of directors pause when determining next steps.