Rolling Stone Magazine published an article on 2/4/2020 by Jon Blistein that examines the initial impact the coronavirus is having on the music industry. Along with pop and rock shows, Blistein highlights the decision by the Boston Symphony to cancel their 10 day China tour, that would have kicked off on February 6, 2020.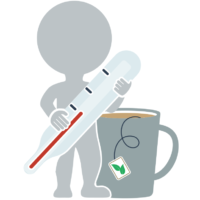 By mid-afternoon, 2/4/2020. the National Symphony announced their 10-day China tour in March, 2020 was cancelled as well.
It's a safe bet they won't be the final cancellations whether it's a full symphonic orchestra down through guest artists.
But touring and guest artist appearances are just the beginning. If the outbreak continues it could have a broader dynamic impact on the classical music field. For instance, the majority of beginner level student instruments in elementary schools across the US come from China.
Everything from understaffed instrument factories to restrictions on imported goods could impact the cost and availability of new instruments.
How about your organization? Are you seeing any disruptions as a result of the coronavirus outbreak?